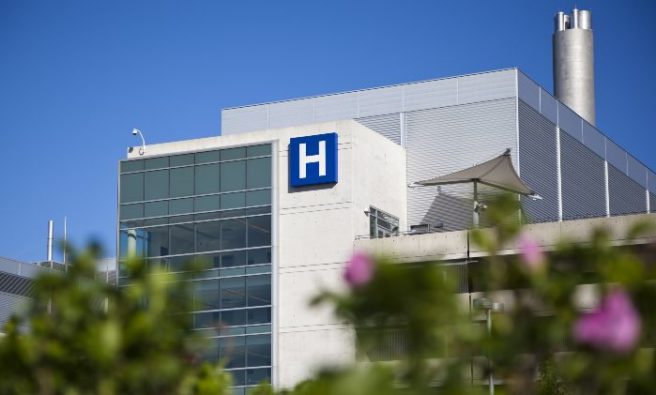 Outrage as Sisters of Charity nuns given National Maternity Hospital
It was revealed today that ownership of the new €300 million National Maternity Hospital will be given to religious order The Sisters Of Charity, according to The Irish Times.
The order will be awarded responsibility for the new state-funded facility, which will be built near Elm Park in South Dublin.
Wrote to my Fine Gael MEP re the Sisters of Charity. To his credit he replied immediately. Nothing will change however. pic.twitter.com/JqmzBrrllf

— Paul Duane (@MrPaulDuane) April 18, 2017
'Giving' new national maternity hospital to Sisters of Charity is an unconscionable insult to Irish women. They have no place in hospitals.

— Laura Kennedy (@LooraKennedy) April 18, 2017
The Sisters of Charity was one order of many who were ordered by the Ryan commission investigation to pay €5m to the state redress scheme for victims of institutional abuse in the Magdalene Laundries.
The organisation still owes €3m of the sum, which was agreed upon in 2002.
In 2013, four religious congregations including The Sisters of Charity, which were associated with Magdalene laundries, announced that they would not be making any further payments redress scheme for women who had been in the laundries, according to The Irish Times.
I'm having a lot of thoughts about the Sisters of Charity. It angers and saddens me, this wilful neglect to consider women's feelings.

— Deirdre Sullivan (@propermiss) April 18, 2017
Irish citizens have taken to Twitter to express their outrage against the order having "sole ownership" of the new maternity hospital.
"A state-funded hospital to be given to Sisters of Charity. The lack of respect of those who suffered is appalling," said one.
"Sisters of Charity to be 'sole owner' of National Maternity Hospital? What year is this? Separate church & state," said another.
A statement from the Department of Health says that the hospital will not prescribe to any religious distinction.
Just to be clear, under new structures for maternity hospital, the Minister/State has greater role through golden share and required consent

— Simon Harris TD (@SimonHarrisTD) April 18, 2017
"It is correct that the land on which the new maternity hospital will be built is owned by the St. Vincent's Healthcare Group and that the Sisters of Charity are a major shareholder in the St. Vincent's Healthcare Group," reads the statement.
"The identity and ethos of the current NMH will be retained."
"The new company will have clinical and operational independence in the provision of maternity, gynaecology and neonatal services, without religious, ethnic or other distinction, as well as financial and budgetary independence."