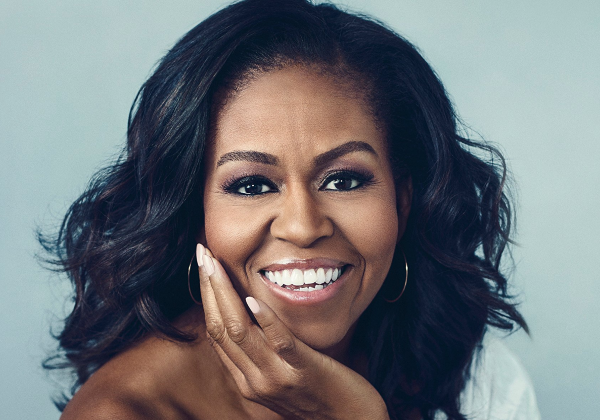 Our fave Michelle Obama has some solid advice for Meghan Markle
If we wanted to get advice from anyone, the Former First Lady of the United States would probably be on top of our list.
So it's the Duchess of Sussex' lucky say as Michelle Obama has been dishing out a few pearls or wisdom to the former actor.
The women have in common many things – largely that they have had to adapt to a life that is more pressurised than they could have ever imagined.
Michelle said, "Like me, Meghan probably never dreamt that she'd have a life like this, and the pressure you feel – from yourself and from others – can sometimes feel like a lot."
She continued, ''So my biggest pieces of advice would be to take some time and don't be in a hurry to do anything. I spent the first few months in the White House mainly worrying about my daughters, making sure they were off to a good start at school and making new friends before I launched into any more ambitious work."
She went on to say that choosing projects is important and is to be done wisely.
She said, "I think it's okay – it's good, even – to do that….What I'd say is that there's so much opportunity to do good with a platform like that – and I think Meghan can maximise her impact for others, as well her own happiness, if she's doing something that resonates with her personally."
Nice one, Michelle.
Michelle is currently in the UK to promote her newly-released memoir, Becoming, and has been generous with her nuggets of wisdom, especially when it comes to the myth of ''having it all.''
During an appearance at Barclays Centre in Brooklyn, Michelle spoke about the modern concept.
She said, "Marriage still ain't equal, y'all. It ain't equal. And I tell women that it's not equal – that whole 'so you can have it all'? Nope, not at the same time.''
She added, "That's a lie. And it's not always enough to lean in, because that s**t doesn't work all the time."
Hear hear, Michelle – I think we all need a friend like her tbh.