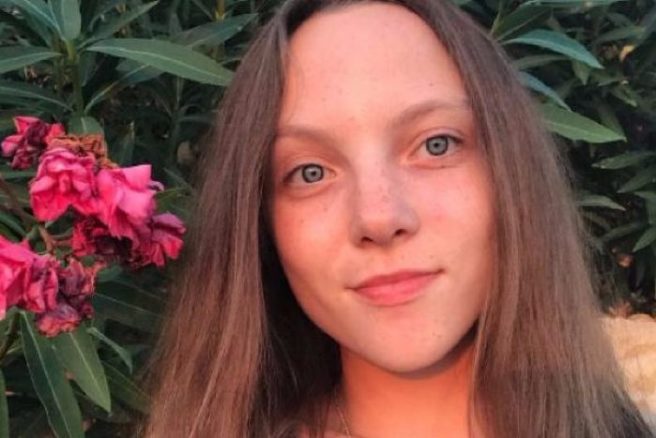 'The toughest days of my life': Manchester victim returns to arena
A young girl who was injured in the Manchester bombing has described how she felt when she returned to the MEN arena for the first time.
Millie Robson, 15, was attending an Ariana Grande concert on May 22 with her best friend Laura Anderson when suicide bomber Salman Abedi detonated an explosive in the foyer.
Despite being left with shrapnel and bolts in her leg, the brave teen made the courageous decision to return to the scene for the first time on Thursday.
'Today was one of the toughest of my life. Revisiting Manchester arena and seeing the place where my life changed forever is something I couldn't even think about doing a few months ago,' the brave teen said in an emotional post on Instagram.
'Nevertheless, today surrounded by my family and best friend we allowed ourselves to gain closure from the difficult visit and truly showed me and Laura how lucky we were that night. Life is so precious and shouldn't be taken for granted. Ever.'
She encourages others who were victims of the attack to visit the arena also. 'It was of course very hard but I'm so proud of myself for doing it,' she said on Twitter.
When the bomb went off, Millie and her friend Laura used their handbags and jumpers as makeshift tourniquets to stem the bleeding from injuries to Millie's legs after the explosion.
it was of course very hard but im so proud of myself for doing it. https://t.co/RQVwIyQuxb

— millie (@rickysnecklace) September 7, 2017
The selfless teens directed paramedics past them to victims who they believed were more seriously hurt.
After the bombing, Millie met the Queen when she visited the young victims in hospital.
Millie told the Queen how she had met the pop star backstage before the event after winning VIP passes in a competition.
After the concert, she headed to the arena exit to meet her father, David when the bomb was detonated.
The Queen turned to Millie's father commenting: "It's not something you expect at all" and described the attack as 'very alarming'.
Millie described meeting the Queen as "surreal". She also met her idol Ariana Grande again at the One Love concert.