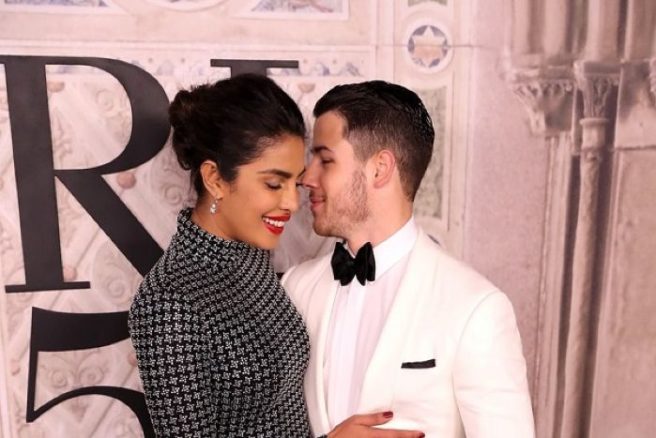 Nick Jonas made Priyanka Chopra's childhood dream come true
We all fancied at least one of the Jonas Brothers back in the day when we listened to Lovebug on repeat and were convinced one of them would fall in love with us when we met at their concert.
Ah, a teen can dream.
It's safe to say we were slightly (very) heartbroken when Nick Jonas announced he was engaged to actress Priyanka Chopra.
We must admit they're quite the perfect match.
Priyanka recently gushed about their relationship: "I'm excited. It's a very different feeling. It just feels different. There's gravitas. You feel like family, which is just so different."
The Indian actress has been sporting quite the rock on her engagement ring. Fans have been swooning over the jewel since engagement rumours started circulating in the summertime.
Speaking to People about her stunning ring, Priyanka revealed it's been her dream to have a Tiffany engagement ring.
"I've always known it had to be Tiffany. I just knew it since I was a kid. First, it was Breakfast at Tiffany's that did it for every girl in the world, and then, of course, Sweet Home Alabama came and put a stamp on it that it has to be Tiffany!"
"Since I was a little girl, it was just something that was stuck in my head. And I may have said that, and I guess he remembered," Priyanka gushed.
Rumour has it the lovebirds are set to tie the knot sooner than we think. According to reports, their wedding could take place as soon as November. How exciting!