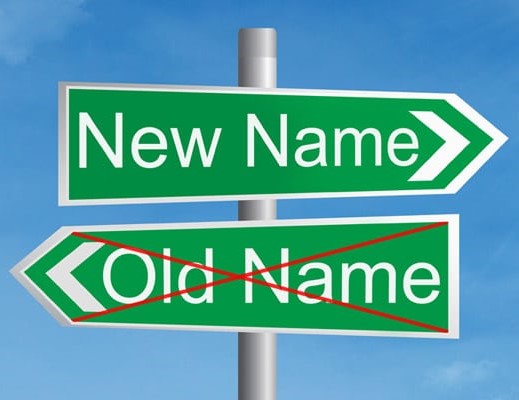 New research shows 1 in 10 adults would change their name if they could
Do you know that National Name Yourself Day falls on Easter Sunday, 9th April 2023 and it is a day to celebrate reinvention by trying a new name for size? To mark this unique day, My Nametags, www.mynametags.ie, undertook a special survey to discover Irish people's thoughts on their birth name and to find out if they would change their name if given the opportunity….it turns out almost 14% of those surveyed would change their first name if they had the chance. The survey also uncovered some other interesting results:
Judged by your name….
The survey revealed that names really do play a major part in people's perceptions with a surprisingly high 57% of those surveyed admitting that they had a negative first impression of someone they never met simply from their name! 45% also felt that other people had a certain perception of them because of their own first name.
Trendy or traditional?
When asked if their name was trendy, traditional or old fashioned, 41% revealed that they felt their name was traditional, while 30% felt that their name was outdated or old fashioned. 18% of those surveyed also thought that their name didn't reflect their personality.
Favourite Popular Names
Not surprisingly the survey revealed the favourite girls name from the most popular names to be Emily (30%), followed closely by Grace (28%) and for boys the favourite boys names were James (32%) and Noah (25%).
Name Yourself….
As part of the survey, respondents were also asked to pick an alternative name that they would like to try out for size on National Name Yourself Day with a wide variety of names submitted with everything from traditional to trendy names featured including: Sadhbh, Alison, Cordelia, Mallory and Lulu for women and James, Ken, Ryan and Casey (thank you Love Island), quoted for men.
Commenting on National Name Yourself Day, Lars B. Andersen, Founder and Managing Director of My Nametags.ie, commented, "We are all about names at My Nametags so we were delighted to find out that a special day exists for people to try out a new first name just for fun! This quirky survey uncovered some interesting results on Irish people's thoughts on their own names and also how people's perceptions are quite often shaped by our names."
Visit the My Nametags website, www.mynametags.ie, to find out more about My Nametags personalised name labels as well as some of the other exciting products available to celebrate your own name.