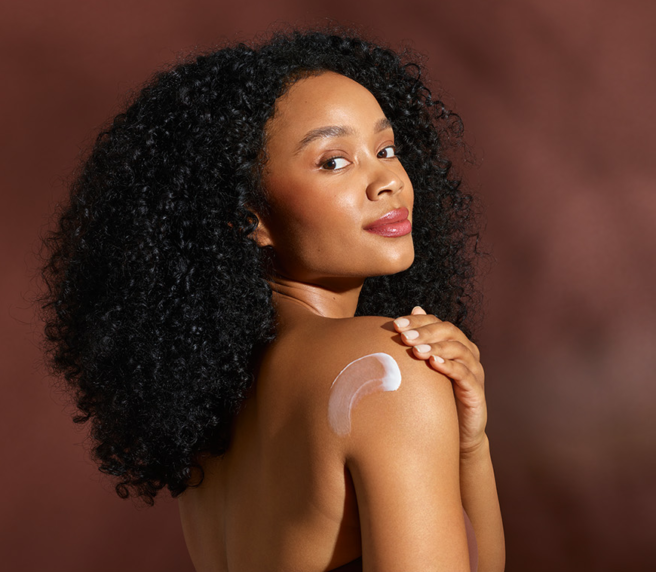 New improved Aveeno Body Skincare range now fresh new look
The much-loved Aveeno® brand continues to strive to educate people on just how common skin sensitivity is, what causes sensitivity and how its products have been formulated for sensitive skin. Leveraging over 75 years as a wellness pioneer, and with a brand heritage built on this expertise in the sensitive skin state, the Aveeno® body skincare range is now even better. With ranges to suit every body skin type and sensitive skin states, the collection now features new improved moisturiser formulations along with a fresh new look across the entire body collection, with bottles that are recyclable*, including the lotion pumps.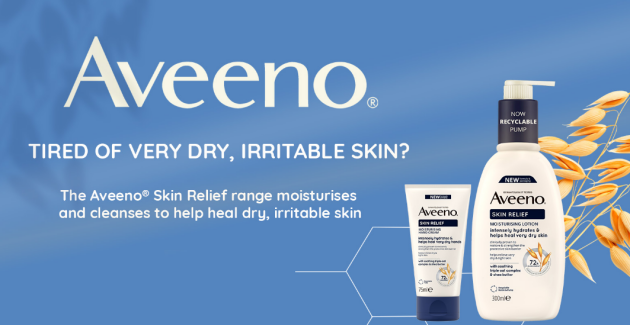 The Aveeno® Skin Relief Lotion, for very dry and tight skin is formulated with a triple oat complex* (Oat Flour which helps to hydrate the skin, Oat Extract which helps to soothe the skin and Oat Oil which helps to prevent moisture loss) and shea butter. The new lotion formula now features 50% more oat extract than before, relieving very dry and itchy skin in just 60 seconds. Clinically proven to intensely hydrate and nourish sensitive skin, the lotion intensely hydrates and helps to heal very dry skin, leaving it feeling soothed and nourished. The fast absorbing, non-greasy formula helps to strengthen the skin's protective barrier and support the skin's natural ceramide production. The new improved Aveeno® Daily Moisturising Lotion for normal to dry skin is rich in emollients, helping to strengthen the skin's natural barrier to help protect the skin against external aggressors and water loss.
Sensitive skin can occur when the skin barrier is weakened, irritants and allergens can penetrate more easily into the skin, potentially causing inflammation. The experts at Aveeno® understand that when life goes out of balance, it will often show in our skin and sensitivity. Paula Moriarty, Professional Skincare Consultant at Aveeno® comments: "As our body's largest and most visible organ, what we are experiencing and how we are feeling can often show first in the appearance and condition of our skin. When it becomes sensitive, it's because our skin barrier is weakened and compromised. Sensitive skin isn't a skin type, it's a natural skin state and we all can experience sensitive skin at any stage. It's important to know your body skin type but also what may be happening from day to day. Beautiful, healthy-looking skin doesn't happen by chance. Genetics play a part but mostly it is down to daily care, commitment to products that support your skin and protect it from dryness and care for sensitivities."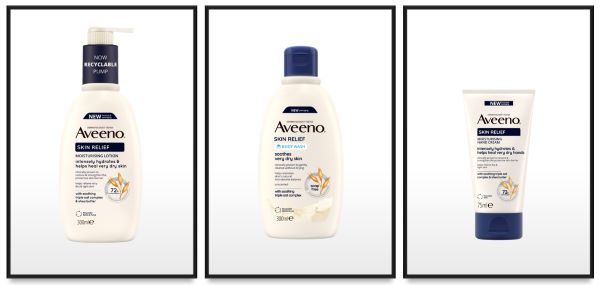 Aveeno® has three ranges for different skin types across the dry skin spectrum. The Daily Moisturising range is for normal to dry skin, the Skin Relief range is for very dry and irritable skin and the Dermexa range is for very dry, itchy skin and is also suitable for people who may also be prone to eczema. All are formulated with 100% pure nourishing oat.
"Oats are known for their skincare benefits; they can form a protective film on the skin and help to moisturise dehydrated areas. The oat is known as a prebiotic which can support the growth of microorganisms naturally found in the skin microbiome. When the skin microbiome is balanced, the skin feels healthy, moisturised and comfortable all over."
For more than 75 years, AVEENO® has conducted clinical research into the dermatological benefits of oats – harvesting only the finest oats and unlocking the skin benefits of selected oat ingredients through science.
The new, improved Aveeno® body skincare range is available in pharmacies and supermarkets nationwide. The full range includes:
New improved Aveeno® Skin Relief Moisturising Lotion with Shea Butter 300ml retails at €10.99 RRP
New improved Aveeno® Skin Relief Hand Cream 75ml retails at €6.99 RRP
New look Aveeno® Skin Relief Moisturising Body Wash 300ml €6.99 RRP
Aveeno® Skin Relief Body Oil Spray 200ml retails at €9.99 RRP
New improved Aveeno® Daily Moisturisnig Lotion 300ml retails at €9.99 RRP
New look Aveeno® Skin Relief Moisturising Body Wash 300ml retails €6.29 RRP
For more informaton visit www.aveeno.ie.
*excluding labels