NCAD students see their designs hit Brown Thomas shelves this week
As part of a collaboration known as The Textile Project, students from the National College of Art and Design have seen their creations hit the shelves of Ireland's most luxurious department store this week.
Tasked with creating beautiful, colourful and printed fabrics, twenty students from the college rose to the challenge, with two of the patterns ultimately used to create a limited edition silk scarf and candle wrap.
The scarf has been produced in Ireland by CREATE alumni Sara O'Neill while the exclusive wrap decorates a White Pomegranate scented candle which has been produced by Max Benjamin in Enniskerry.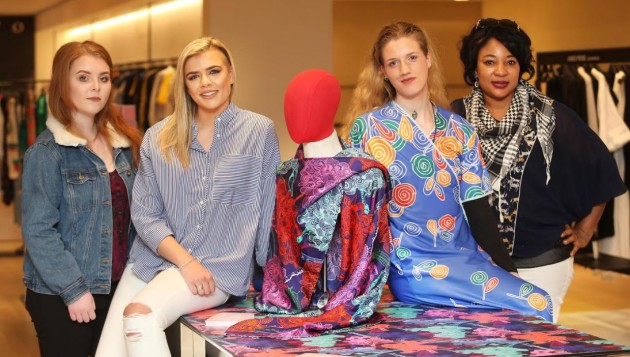 Inspired by everything from the distillers press in the NCAD to the changing profile of the Dublin skyline, the students also saw their prints adorn the iconic Brown Thomas shopping bag.
Truly impressed by the students' creations, John Redmond, the Creative Director of the Brown Thomas said: "The brief was to work with the 2nd year students to embrace colour, pattern and textures in their design and we feel the work that the students have delivered has far exceeded all our expectations."
"What's really exciting about this, collaboration is that we have developed two products that will be sold instore – a limited edition candle and silk scarf using these beautiful vibrant prints!"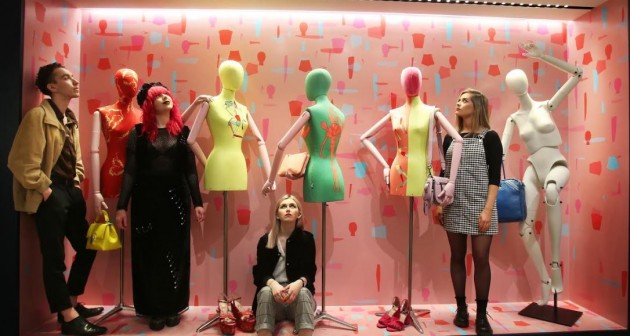 "This project provides an opportunity to showcase the creativity, innovation and skills that NCAD students acquire and develop during their studies," added Angela Kelly, Head of Design for Body and Environment at NCAD.
The products are on sale until stock lasts and the exhibition runs until June 14, so if you want to support Ireland's next generation of designers, you know what to do!