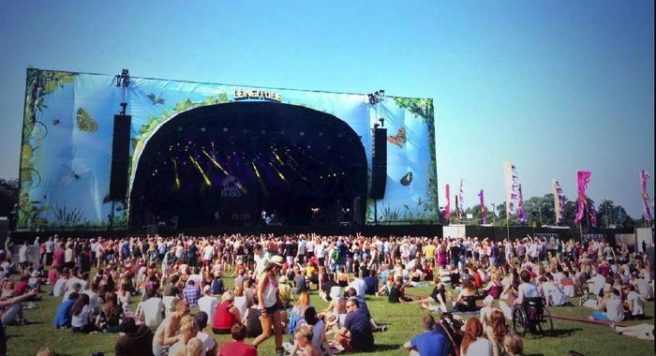 'Naked daycare for orange people' The funniest #Longitude tweets
It's currently in its fourth year, and Longitude is getting bigger and more bombastic with every passing summer.
And like anything that gains popularity in Ireland, it's not long before Twitter starts getting the digs in.
Whether it's the average age of the audience or the chosen attire of this year's music fans, Twitter didn't hold back when it came to sharing its thoughts on the Marlay Park musical festival.
And here, ladies are just a few of our favourites.
1. Eh, it's called style?
Walking through town earlier and longitude seems to be some form of naked day care for really orange people? #Longitude2017

— Nathan Farrell (@Mo_Farrell92) July 14, 2017
2. Yep, been there.
When you realise you're at least 15 years older than everyone who went to #Longitude2017 and no longer feel 34 is young!! pic.twitter.com/nJaDa6iOmf

— Katie Doyle (@K8) July 15, 2017
3. Meet your mate above.
The moment you realise you're a decade older than everyone on the #Longitude2017 bus and still don't have an #A4sizedbag

— Fiachra F. V. (@fiachrafalver) July 15, 2017
4. And the issue is?
Be more arses hanging out in Marlay Park today than your larger than average building site#Longitude2017

— Donnacha McCormack (@dunta90) July 15, 2017
5. Don't worry; just smile and nod.
Going to #Longitude2017 tomorrow even though I don't know any of the bands. Well, are they even bands? Performers. pic.twitter.com/zHvLjwtFeV

— Mark Cassidy (@RorMachine) July 15, 2017
6. Someone sounds jealous.
Did everyone at #Longitude2017 just snapchat Dua Lipa singing Be The One, cause Ive watched a good 3 hours of it

— Craig Keegan (@craiggkeegann) July 15, 2017
7. The real issues.
Ok lads, real talk. What kinda food can I get at @longitudefest on Sunday? Will I need stretchy pants? #priorities #Longitude2017

— Jen Breenie (@JenderJen) July 14, 2017
8. You only have yourself to blame.
Open window to listen to #Longitude #Longitude2017 and a giant spider quickly runs in on top of me #Fear #spiders #music #freeconcert pic.twitter.com/8huWUCisXW

— Jennifer Monks (@jennymon80) July 14, 2017
9. Yes, yes it is.
is it wrong that I'm doing rain/thunder/lightening dance in the garden to stop that shouty youth music… #Longitude2017 #shuuuurrrrrrrup

— Skinny Doll (@theskinnydoll) July 15, 2017