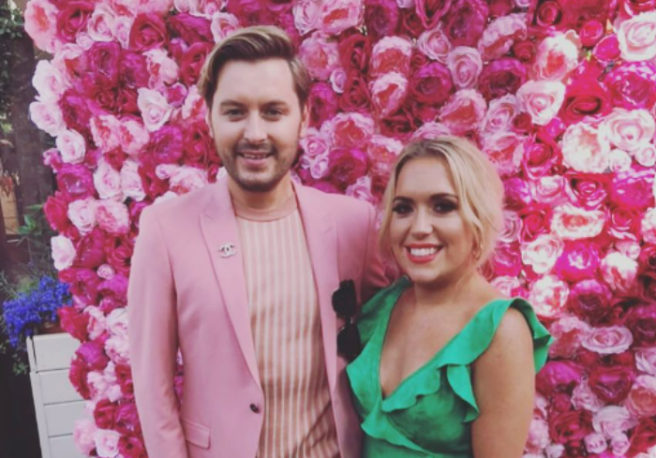 'Memories for life': Brian Dowling jets off on holiday with sister
Brian Dowling and his beloved sister are heading away on a trip together.
The former Big Brother winner revealed he and Aoife will be jetting off to 'make memories for life' and has been transparent about 'dad guilt' as he leaves his daughter in the caring hands of her other dad, Arthur Gourounlian.
Brian took to Instagram to share a gorgeous photo of him and Aoife at Dublin airport sipping on some well-deserved mimosas before they caught their flight.
He explained, "Mimosas for EVERYONE @effidy_dowling_ We are so excited to be off on a little trip together. It's somewhere I ADORE & Aoife has never been yet".
"This trip has been a long time coming. Bring on the next few days of laughing, sightseeing, maybe 1 or 2 glasses of fizz & of course making memories for life".
"The dad guilt is REAL & set in last night as I was packing. Full transparency this Mimosa is helping. Little Ms BDG is in safe hands with her papa @gourounlian. Good luck with the morning spoon feed".
Many fans of the Ireland AM host headed to the comments to share their support with him, adding that there's no need for him to feel guilty for spending a little time away from his daughter.
One fan wrote, "Love your relationship! Don't worry about the guilt – it's important that parents get a break so when they come back they can enjoy the baby even more".
"All parents need a break and are better parents for it. Have a ball", added a second fan. A third kindly added, "Enjoy both of you. No guilt, you have both earned it"
Brian's husband, Arthur, shared his own post about Brian and Aoife going on a trip while he gets to spend time with Blake on his own.
"And just like that, Papa and daughter will be rolling solo for the next few days as Daddy @bprdowling and Auntie @effidy_dowling_ are on their travels somewhere gorgeous. But you know what Blake and I have everything covered starting with our breakfast".
"Have a safe trip guys and I can't honestly wait to see what you gonna bring back for us. Blake and I are ready to be spoiled on your return", the Dancing with the Stars judge jokingly added.
Brian and Aurthur welcomed their daughter Blake into the world in September of last year, with Aoife acting as the couple's surrogate.
After baby Blake was born, Brian shared the most heartfelt appreciation post for Aoife. He said, "Your dedication and focus has been out of this world… I think Dame Aoife Dowling have a FABULOUS ring to it".
"You aren't just my sister or Arthur's sister-in-law you are AN ANGEL & also our BEST FRIEND. You DESERVE the WORLD & EVERYTHING YOU DESIRE".
We hope Brian and Aoife have a lovely trip away.