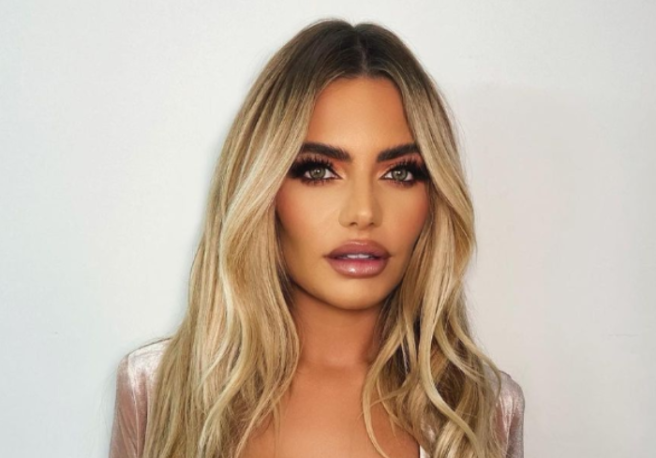 Megan Barton-Hanson forced to suddenly quit Love Island Games
Megan Barton-Hanson is no longer in the Love Island Games!
During the most recent episode of the spin-off series, which originated in the United States, it was announced that Megan had to suddenly quit the show.
The brand-new series, which was pre-recorded in Fiji in September, involves bringing back previous Islanders to compete in physical challenges, alongside trying to find a romantic connection.
Megan had recently delighted viewers by coupling up in a same-sex partnership with Love Island USA star Kyra Green.
Sadly, the two girls never got to fully explore their connection in the villa, as it was confirmed that Megan abruptly had to depart from the series.
In a message to viewers, voiceover narrator Iain Stirling stated that the 29-year-old unfortunately had to quit the show due to "medical reasons".
While no specific reason was given, Megan's love interest Kyra went on to state how disappointed she was that her partner had to leave.
"I'm okay. I mean, it's definitely upsetting… just obviously on different pages and I haven't been really able to get on the same page because she's been sick and out of here," she detailed.
As confusion and speculation surrounding Megan's exit grew, many viewers began to wonder if her recent concerns about her health were to blame.
In September, the same month that Love Island Games was filmed, the reality star took to Instagram to ask her 1.5M followers about pelvic inflammatory disease.
"I'd never heard of it but I think I may have had my first experience. I've not had pain/fever quite like it, the last five days have been hell… If you have good Essex/London-based gynaecologist recommendations please let me know or any tips or remedies for the pain and to stop it from reoccurring," Megan pleaded at the time.
Megan has yet to comment on her early exit from Love Island Games.