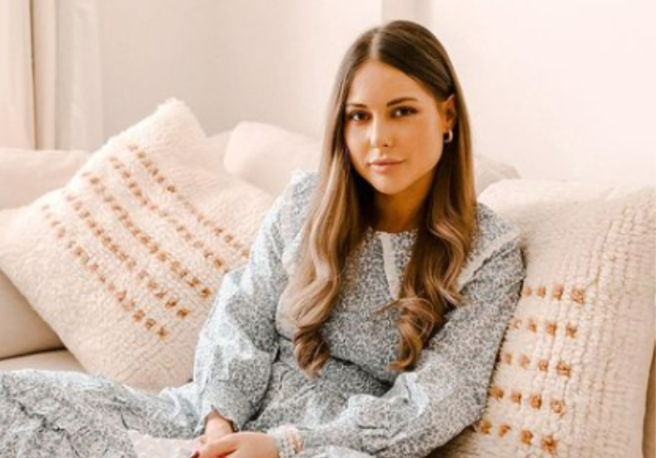 Made in Chelsea's Louise Thompson details 'growth' from PTSD
Louise Thompson has opened up about experiencing 'PTSD growth'.
The former Made in Chelsea star was diagnosed with post-traumatic stress disorder after the traumatic labour she went through when welcoming her son into the world in November 2021.
Louise was also diagnosed with crippling anxiety and postnatal depression after she almost died whilst giving birth.
Louise has been very open about battling with PTSD on social media and has now revealed she 'feels like a different person' after some personal growth.
Sharing her experience to her 1.4M Instagram followers, Thompson posted a video of her and her son Leo walking hand-in-hand down a street together before she picks him up and hugs him.
The 33-year-old spoke about her growth in the caption of the post, explaining, "POST TRAUMATIC GROWTH. Throughout my recovery there have been little tipping points nudging me into the next chapter. This weekend was one of them".
"On Saturday morning I woke up and felt like a different person. I was in the shower and I couldn't stop thinking about how I felt like I'd won the golden ticket in life. Like Charlie from the chocolate factory".
"I couldn't stop visualising the crumpled glimmer of gold leaf poking out of the wrapper. It was crystal clear in my mind".
She went on to say, "I felt genuinely blessed to have experienced such a major life event. A near miss… but to come out alive and on days like today to be able to think with such clarity. To have learnt so much new stuff. To know things now that I never would have known if this hadn't have all happened".
"Isn't it funny how we rise out of the ashes of our worst days with even more appreciation for the good. I really want to start digging around for some more of the positive themes surrounding trauma".
Louise then shares come 'commonalities associated with post traumatic growth' which includes, "Greater sense of personal strength, Increased exploration of existential questions like death and purpose, Increased value placed on the small things in life, Changes in spiritual and religious areas of life".
Other aspects include, "Improved relationships, New possibilities for life, Greater appreciation for life in general, Greater compassion for others".
Many of the former reality star's fans and supporters headed to the comments to share their appreciation for Louise's honesty.
One fan said, "You really inspire me, such an amazing mama".
"You are amazing, your posts you share are inspiring.They definitely help me through my PTSD recovery journey thank you, lovely video", wrote a second commenter.
A third added, "This is really true you don't take anything for granted and really see the beauty in all the little things in life!".