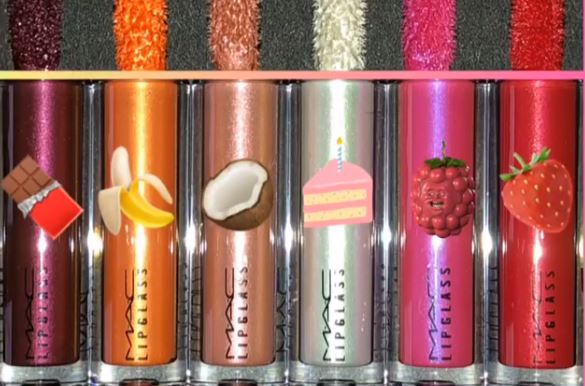 So, MAC's latest collection tastes and smells like ACTUAL food
Ever wanted to try lipstick that tastes and smells like your favourite food? Well today is your lucky day.
MAC Cosmetics just announced the launch of its new makeup collection, and we are VERY intrigued.
Global Senior Makeup Artist for MAC, Dominic Skinner, gave beauty-lover a sneak peak of the new Lipglass range, which features lip glosses in flavours like chocolate, raspberry and coconut.
In an Instagram post, Dominic showed swatches of the lip colours, which range from shocking silvers to pale pinks.
In his caption, he wrote: "#SeenBackstage #MakeupSwatches for the #Lipglass from a #NEW #MAC collection These #Smell (I know coz I've smelt) and apparently #Taste (IDK coz I've not tasted) like their names"
Each lip gloss is named after a different tasty treat – Death By Chocolate, Banana Muffins, Coconut Macaroon, Funfetti Cake, Raspberry Cream and Strawberry Torte.
There's no official launch date just yet, but we'll keep you updated as soon as we know more.