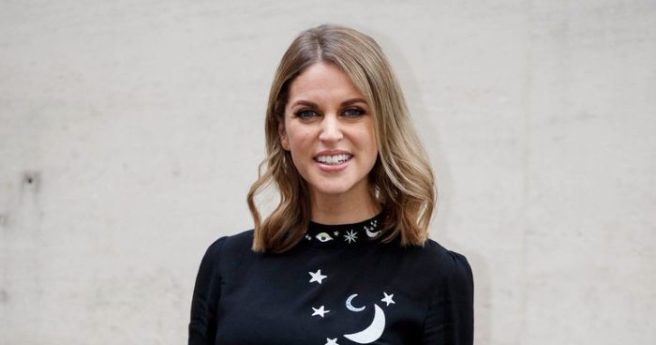 'Lucky to call him Dad' Amy shares special memories on Father's Day
Amy Huberman has written touching tribute to her dad on Father's Day. She took part in the Irish Times article called Father's Day: My father before he was a dad.
Amy speaks about her father's early life and how he remembers being in London during air raids when he was just four-years-old.
The IFTA winner's dad says that he remembers his mother took him on a train, and he had to have a number around his neck.
Clutching onto her hand, he will "never forget the moment she had to leave him."
"She returned to bring him home when it was safer, saying whatever the uncertainty, at least they would all be together. The heartbreak of that overwhelms me."
Amy then goes on to talk about his later life and his career.
"After leaving school early and later going back and putting himself through college, he went on to become a successful fashion designer running his own company.
"I've always valued his tenacity, his conviction and commitment, his bravery, his decisiveness, his spirit of adventure and his belief in, at the very least, simply trying."
"I am lucky to know him. I am lucky to call him Dad," Amy added at the end.