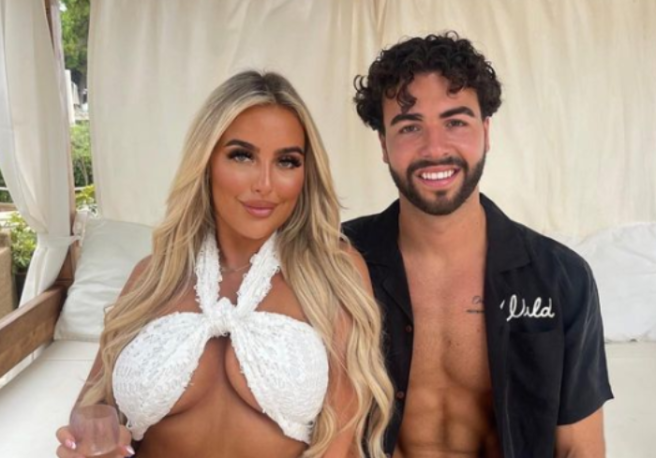 Love Island's Sammy finally details backstory of Jess breakup
Sammy Root has finally opened up about the details behind his breakup with Jess Harding.
Earlier this month, it was widely reported that the reigning Love Island winners had called time on their romance, just two months after leaving the villa.
Sammy subsequently released a statement to confirm that he and Jess were no longer dating. However, in his message, the 22-year-old admitted that the breakup was a shock to him.
"I at least wanted a face to face conversation to see if our relationship could be saved," he wrote at the time.
Now, a few weeks on, Sammy has finally broken down the timeline of events surrounding his separation from Jess.
In an interview with Sam Thompson and Pete Wicks on their podcast Staying Relevant, the reality star was asked how his split unfolded, to which he responded that it was "a bit out of the blue".
"Long story short, we spoke and for like a week or something, things were all over the place. There's a lot of pressure when you come out, I think Jess was struggling more with it," he confessed.
"We kind of on the phone said – you know how you say in the heat of an argument, 'We're done' – we did that a couple of times and ended up sorting it out. Then the third time, she was in Ibiza, so I thought, 'When she gets back, even if we talk and meet and say it is done, then fine, whatever,'" Sammy continued.
"I thought, when she gets back, we'll either sort it out or dead it. Then I just woke up a couple days later and it was just in the press. I was like, 'Alright… guess I'm on my own!'" he exclaimed.
Lastly, Sammy revealed how he feels towards Jess now, noting that they messaged "a little" following media reports of their split.
"We did end on nice terms, we're still fine. I said hello to her at Pride of Britain [Awards]," he confirmed.