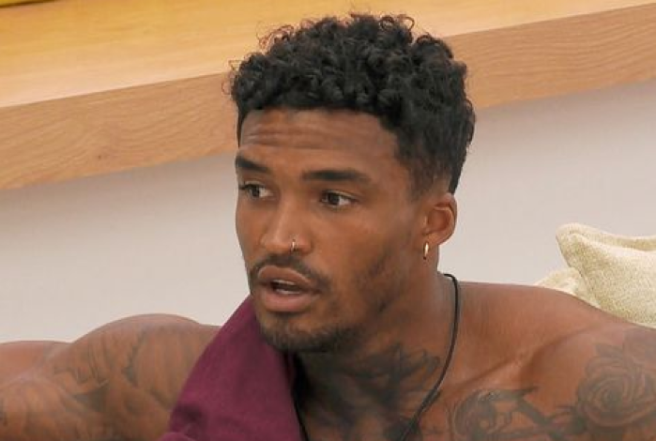 Love Island villain Michael admits he still has feelings for Amber
Apparently, Love Island star and newly crowned villa villain Michael Griffiths has EVENTUALLY confessed that he still has feelings for Amber Gill.
This random U-turn is pretty chaldish to us, not to mention manipulative. The lad dumped her savagely for Joanna Chimonides after bitching about Amber behind her back, treated her like dirt, blamed her for Joanna leaving and made her cry.
Why is he choosing now to admit he was wrong? Ever since he made his decision to stay in the villa, there have been rumours flying that he couldn't let his ex-flame Amber go.
In tonight's show, Michael finally admits he still likes Amber during a chat with a stunned Curtis, Ovie and Jordan. Ovie called Michael out for telling Amber to "sit down" rudely the other night, because he's a KING.
He says: "Now Joanna's gone I've had time to think about things and I do actually like Amber."
The change of heart comes just days after Joanna's exit, where she called him (rightfully so) a 'snake'. Perhaps he's jealous now that Amber has a hot date with Limerick lad Greg?
Michael reconsidering his shitty behaviour towards Amber when he sees her cracking on with a new bae #loveisland pic.twitter.com/fDqzdpmWOS

— Mollie Pellatt (@mollie0594) July 16, 2019
Michael replies: "I didn't want to hurt you, I take out all my frustrations on you. I didn't mean to hurt you." He never explained WHY he took his frustrations out on her, though. Suspish.
Michael is later seen pulling Amber for a chat, telling her he got jealous seeing her spending time with the new boy. It remains to be seen whether the 21-year-old beautician gives him another chance.
The pair had a tearful chat in last night's show, with Amber saying to him: "I really have got over the whole situation. I did feel sorry for you after the whole thing and I decided to be civil and nice."
Amber and Michael are finally back on good terms…but what does this REALLY MEAN??? #LoveIsland pic.twitter.com/sFyutMcWK9

— Love Island (@LoveIsland) July 17, 2019
We all remember poor Amber's face when she returned from Casa Amor without a new boy to discover that Michael has recoupled, and had plenty of rude things to say about her.
More recently, she confessed that she still has feelings for the 27-year-old, Lord know how, and he rejected her twice more. Will she take him back? We certainly hope not.
Feature image: ITV/REX