Love Island's Faye Winter shares health update after finding lump
Faye Winter has shared an update after finding a lump in her breast.
The former Love Island star revealed earlier in the week that she had been quieter than usual on social media after finding a lump while on holiday.
After telling her fans she was going for a mammogram and ultrasound, Faye now has an update on her health after finding out the results of her breast check.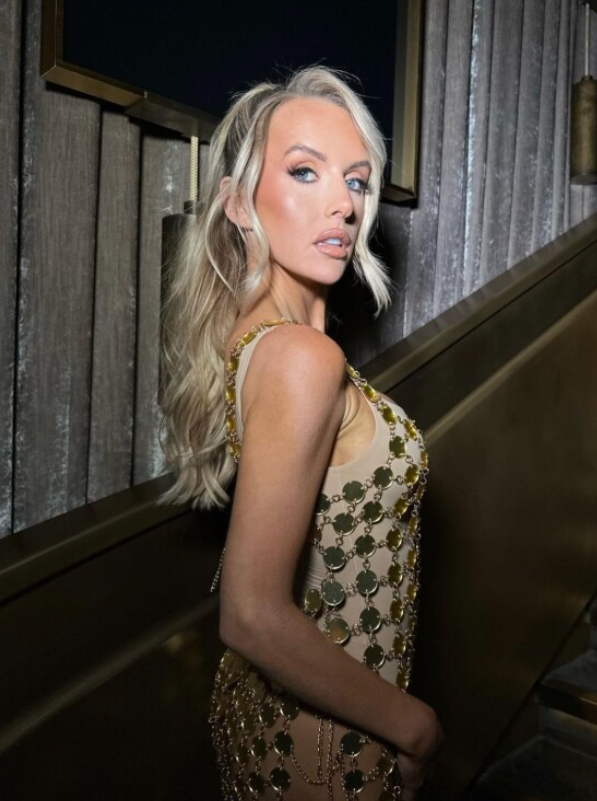 Sharing a snap of herself in a hospital gown to her 1.2M Instagram followers, the 27-year-old penned, "Little update, today went well!!!!! Happy tears all round! Again thank you for all your messages and remember to check your bobbies, I will jump on later to update you all in full".
Speaking on her Stories later, Faye explained, "I didn't sleep at all last night so I was stressing as usual".
"So, I just thought I'd let you know what it is, where it is. I have a lump here. I can literally feel it now", she added as she felt near her armpit.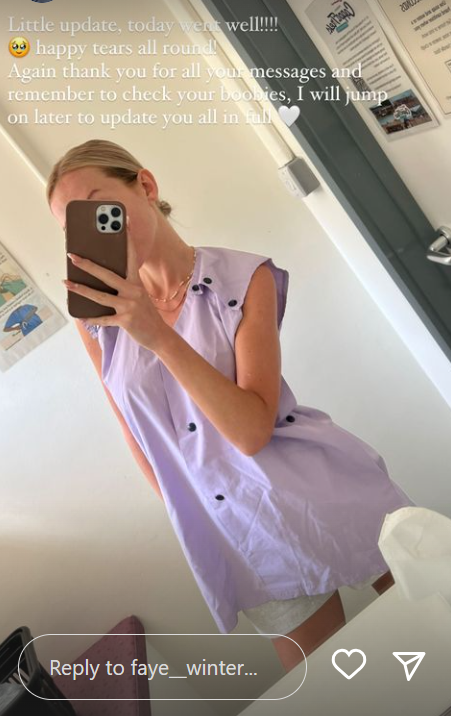 "Basically, it is an inflamed lymph gland, which is about three millimetres big, which doesn't even sound that big, but I swear it's like big".
Winter continued, "They would only start worrying about it if it was 10 millimetres big so you don't need to worry about it. It's all great but the amount of you that messaged me yesterday or the day before and you are going to the doctors".
"That is all I could ever have wished for because I'll be brutally honest, I never ever ever before, checked [my breasts]. I didn't do it".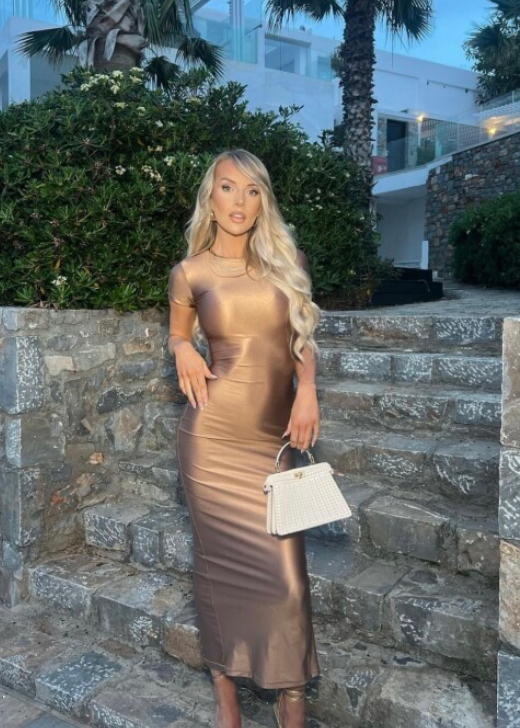 "It's just one of those things and it wasn't until I put suncream on and I was like, 'Girls, can you feel my boob please?', and then it just played on my mind all month".
Faye added, "I knew it was going to be nothing but it just really played on my mind and I was just in my own little bubble just doing what I wanted to do until I got some answers".
The former reality TV star highlighted the important message to her fans to check their breasts for any abnormalities and to go to see their doctor if they are worried about anything.