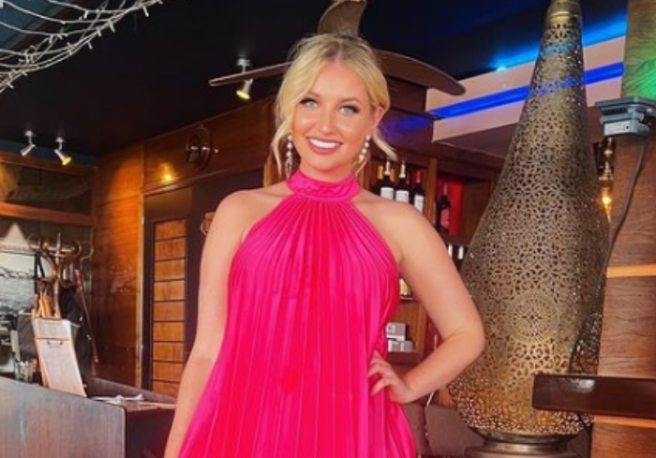 Love Island's Amy Hart reveals her opinion on show's new twist
Amy Hart has been sharing her thoughts on the new series of Love Island!
The show's second ever winter series launched last night, and as an avid viewer of the show, the 2019 Islander has been discussing her opinions so far. Most notably, Amy has revealed that she isn't a fan of one of the show's biggest changes.
Taking to her Instagram stories last night, the 30-year-old first praised all of the male contestants. "I like all these boys, they seem like really nice guys," she approved. Amy also added that her favourite so far is 25-year-old Ron Hall – the reality show's first ever partially-blind contestant.
However, Amy then went on to admit that she disapproves of one of the changed formats for the new South African series. "I will say, the boys picking, I feel like that's when I would have been like, 'I'm going home, sorry'", she disclosed.
"Having to walk out and the boys step forward for you? I would have just gone home," she insisted. "It's giving me anxiety thinking about it!"
However, despite the change in its format, Amy still confirmed that she is one of Love Island's biggest fans.
On her Instagram feed last night, the mum-to-be re-shared a few snaps of herself on the set of the Majorcan villa for last summer's series. "It's Love Island Day! So so excited for the new series to start this eve, especially as I'm basically a recluse now so I won't miss any eps," Amy penned, teasing the fact that she and her boyfriend Sam are due to welcome their first child in March.
In an additional message, the former Islander encouraged her 1.1M followers to refrain from posting nasty comments about this year's contestants.
"Love Island was my fave tv show (tied with Call The Midwife obvs) before and after I was on it so I love love love watching it as a viewer! Happy watching and remember to play nice, take issue with actions if you must, but leave people's looks/bodies out of it," Amy penned.
Well said, Amy! You can catch more Love Island action as the second episode airs tonight at 9pm on Virgin Media Two.