Love Is Blind couple call it quits after over a year together
Another Love Is Blind couple has called time on their relationship.
The brand-new fifth series of the hit reality show is due to launch this Friday, but before it does, one pair has chosen to end their romance.
Jackie Bonds and Josh Demas have confirmed that they are no together, after dating for over a year.
The pair originally found fame during the fourth season of the Netflix series. Jackie was originally engaged to co-star Marshall Glaze, but the couple struggled to bond and she later called off their nuptials.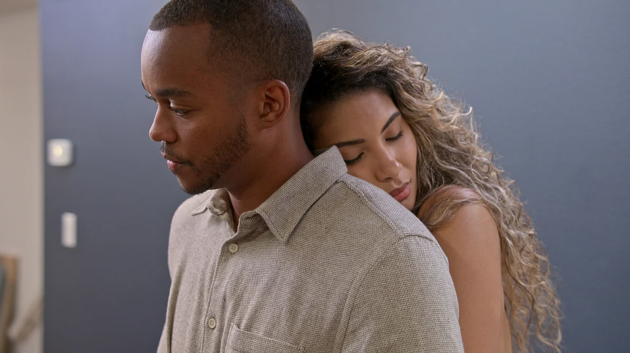 Viewers were then shocked when it was confirmed that Jackie went on to enter into a relationship with Josh.
During the Love Is Blind reunion episode, which aired in April of this year, viewers were informed that the stars were still happily together.
The Love Is Blind: After The Altar series was then launched earlier this month, in which it was detailed that Jackie and Josh had chosen to move in together.
However, Jackie has now informed Love Is Blind fans that her romance with Josh has come to an end.
Speaking during a recent Instagram live, the 27-year-old maintained that their split was due to her speaking to Josh's ex-partner Monica Rodriguez, during the Love Is Blind: After The Altar miniseries.
"Instead of ignoring it, like I was told by him, I ended up having a conversation with her, and that's the reason why we broke up," the reality star admitted.
"I'm still sick about it low-key. I love that man. I was like, 'Damn, I had all these life plans with you, you know? And then you just don't even care,' and I'm like, that's crazy, over a conversation with somebody? It don't matter," she insisted.
Jackie later explained how she "tried to fix it, tried to mend it" with Josh by allegedly "begging" him to be with her, but that their relationship could not be salvaged.
Josh has yet to officially comment on his split from Jackie.