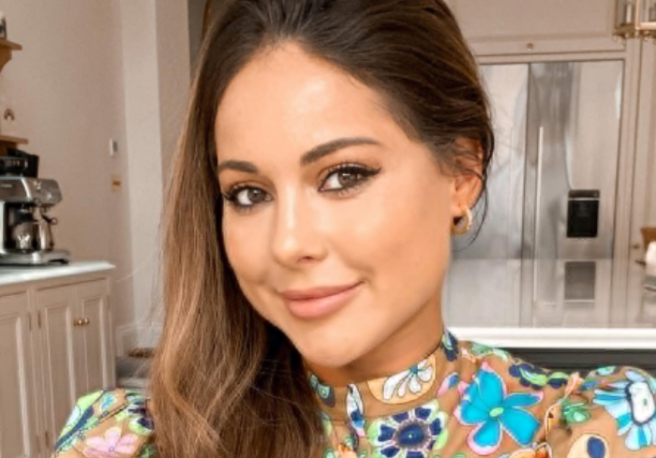 Louise Thompson shares fertility plans one year after traumatic birth
Louise Thompson has been opening up about her hopes to have more children.
The former Made In Chelsea star gave birth to her first child, a baby boy named Leo, in November 2021. However, the labour resulted in life-threatening complications for Louise. She was later moved to intensive care and was diagnosed with PTSD.
For the last year, Louise has been extremely open with her audience about her recovery, and also how she feels about the prospect of having more children.
Earlier today, the reality star took to her Instagram stories to share a video update with her 1.4M followers.
"I'm heading into central London to go and see my private obs gynae," she explained from the back of a taxi. "I don't even know what we're going to see. I don't know what the appointment is, I don't think there's going to be much to see."
"I don't know whether there's going to be any resolution or answers," she continued. "But it's just an informal check-up, post hysteroscopy and, to be honest, I'm going to be sharing some fertility updates and news shortly."
In a later clip, Louise then revealed that she would be asking her doctor about the prospect of freezing her eggs. "It's kind of awkward, isn't it, talking about fertility and family planning. But, I have decided to freeze my eggs this year. So, I'm going to ask this guy for some advice," she detailed.
Louise then went on to say that she would be keeping an open mind. "He might turn around and say that that's a terrible idea given everything that I've been through," she admitted.
"But, I do know that when I was in the hospital most recently, one of the ladies said to me that it would be pretty dangerous for me to fall pregnant naturally," she recalled.
"I guess anything is possible in today's world with modern medicine, and I'm not going to be too disheartened," Louise promised at the end of her video.
We're wishing Louise well with her continued recovery.