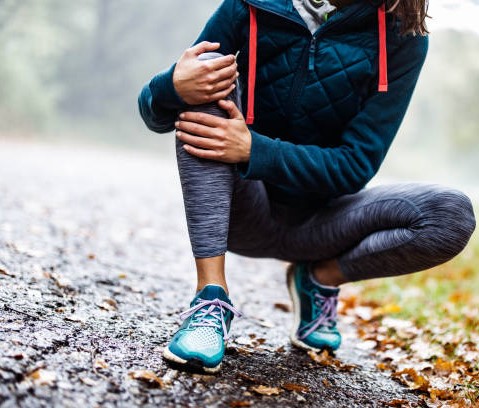 Looking after your joint health has never been easier with Revive Joint Complex
As we age, joint health can become a growing concern. Due to wear and tear over time our bones and joints can experience discomfort. Whether you are working on the farm at the crack of dawn, on your feet all day at work or just living an active lifestyle, it is crucial to ensure you are looking after your joints. Joint Complex, an award-winning super supplement was scientifically formulated to support your cartilage, bones, connective tissue, and muscle function.
Joint Complex (€49.95) is more than just a collagen supplement, it contains a powerful blend of 10 active ingredients including Marine Collagen (5,000mg), MSM(2,000mg), Glucosamine(1,000mg), Hyaluronic Acid(100mg), Vitamin C (200mg), Vitamin D(20ug), & Vitamin K(150ug), Copper(0.2mg), Manganese(2mg) and Boron(3.5mg) all in one powdered sachet. It is free from fillers, binders, preservatives, artificial colours, caffeine, other stimulants, and its powdered formula supports more effective nutrient delivery. Joint Complex is a unique forest fruit flavour using a naturally derived sweetener, steviol glycosides and is suitable for those living an active lifestyle or job, active aging and sports enthusiasts.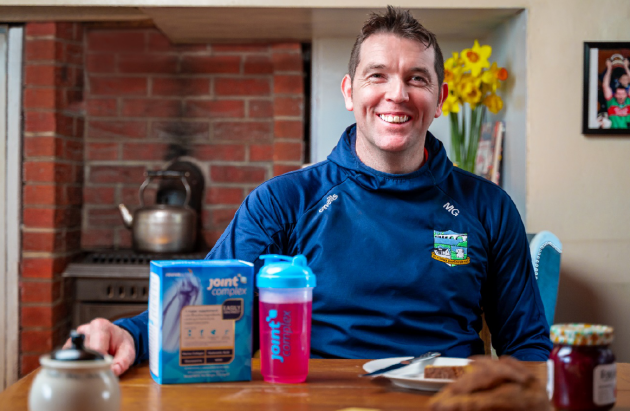 Joint Complex Brand Ambassador
Michael Grace, Father, Farmer, and ex Kilkenny Hurler from Rower, Co. Kilkenny. 'I have been taking Joint Complex for the past few years, I find it brilliant and love the taste. I find it particularly helpful in my everyday life between the ongoing demands of farming and sport'.
Joint Complex contains Four Key Ingredients:
Marine Collagen (5,000mg): Collagen is essential for providing the structure for our skin, bones, tendons, and cartilage. Collagen acts as a cushion by forming the tissue at each end of the bones and enabling them to move freely next to one another. Marine Collagen is a form of Collagen derived from fish scales. It is well known for its high degree of collagen content and for being more easily absorbed by the body.
MSM (Methylsulfonylmethane) (2,000mg): a natural source of sulphur that is found in the body. Sulphur is one of the body's vital nutrients and it plays a very important role in the body's organs and systems.
Glucosamine (1,000mg): Glucosamine is found naturally in the human body and plays a key role in helping to form tendons, ligaments, cartilage, and the synovial fluid that surrounds and cushions the joints.
Hyaluronic Acid (100mg): is manufactured in the body naturally and is found in the skin, connective tissues, and the eyes. It is often promoted for anti-ageing but also plays a powerful role in lubricating the joints.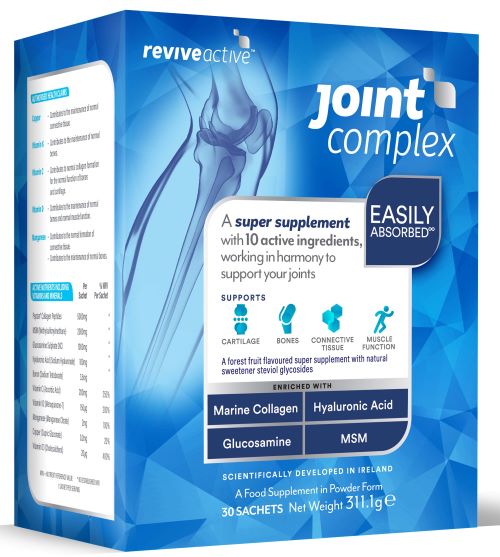 Overall, Joint Complex plays a vital role in supporting joint care, especially for those with strenuous jobs or active lifestyles. By providing essential nutrients, Joint Complex can help support cartilage, bones, connective tissue, and muscle function, therefore, improving the overall quality of life and promoting positive joint care.
Joint Complex is suitable for individuals aged 18+ and can be taken at any time of the day, best taken one hour after food. Simply empty the contents into a glass, add 250–300mls of water and stir to dissolve.
Stockists:
Available from Health Food Stores, Pharmacies Nationwide and www.reviveactive.com.