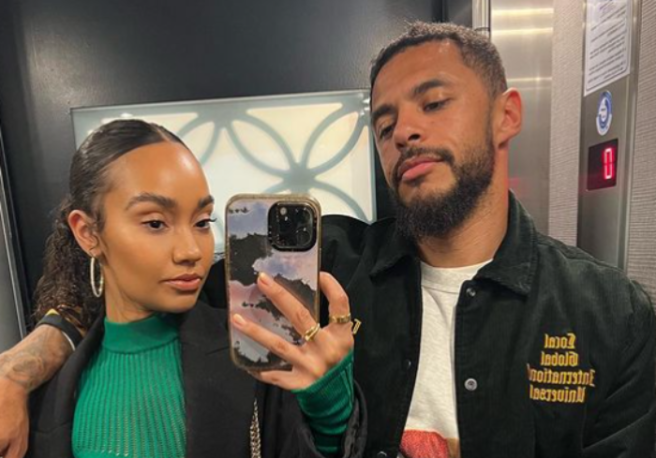 Leigh-Anne Pinnock reveals long distance battle with fiancé Andre
Leigh-Anne Pinnock has been opening up about the difficulties of maintaining a long distance relationship.
The Little Mix singer is currently living apart from her fiancé Andre Gray, following his move to Greece in July to play for professional football club Aris. The footballer has signed a four-year contract with the club.
Although it is believed that Leigh-Anne and the couple's twin children frequently split their time between the UK and Greece to be with Andre, the BRIT award-winning singer has admitted that she is struggling with the separation.
Taking to her Twitter account earlier today, the 31-year-old opened up to her 65.5K followers about how she has been coping.
"Long distance sucks. I want my safety net. Especially now," Leigh-Anne penned candidly, before asking if any of her fans could relate to her situation.
One fan replied with optimism to the mum-of-two and shared that long distance can often prove whether or not a couple is meant to be together.
"This is so true! Generally feel like we can make it through anything now x", Leigh-Anne beamed in response.
Another follower detailed their own personal journey with long distance to the popstar, to which Leigh-Anne replied: "It's so hard man. But then I guess you know your doing this for a reason!"
One final fan sympathised with the Little Mix star and shared that they are also in a long distance relationship with their partner. "thank goodness for FaceTime right!? Honestly what would we do without it x", Leigh-Anne wrote.
Leigh-Anne and Andre first met in 2016, and initially made their relationship public in January of the following year. After four years of dating, Andre popped the question to Leigh-Anne in May 2020 in the privacy of their back garden.
Almost exactly one year after getting engaged, the couple revealed in May 2021 that Leigh-Anne was pregnant, and that they had been keeping the news secret for months. Then, in August, the pair shocked fans even further by announcing that they had become parents to twins.
Leigh-Anne and Andre continue to keep their toddler twins away from the public eye, as they have chosen not to reveal their babies' names, faces or genders online.