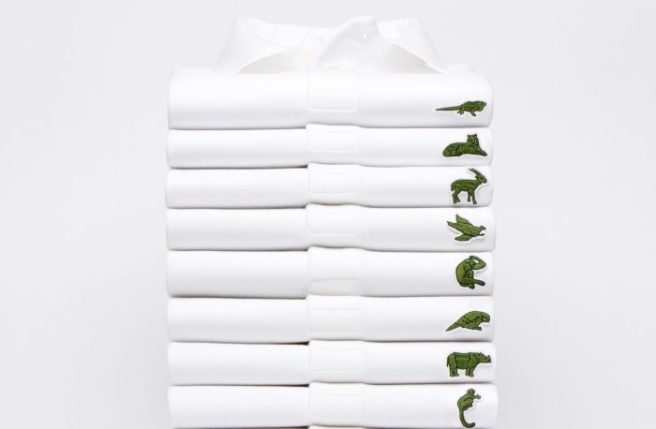 Lacoste has replaced its crocodile logo with 10 endangered animals
Lacoste has replaced its famous crocodile logo for one of 10 endangered animal species on a series of limited-edition polo shirts.
Designed to bring attention to the global state of biodiversity, these shirts were launched during the brand's runway show at Paris Fashion Week on 1 March 2018 and sold out immediately.
The limited edition Lacoste x SaveOurSpecies polo shirts feature endangered animals such as the Sumatran Tiger and the Anegada Rock Iguana in place of the famous crocodile.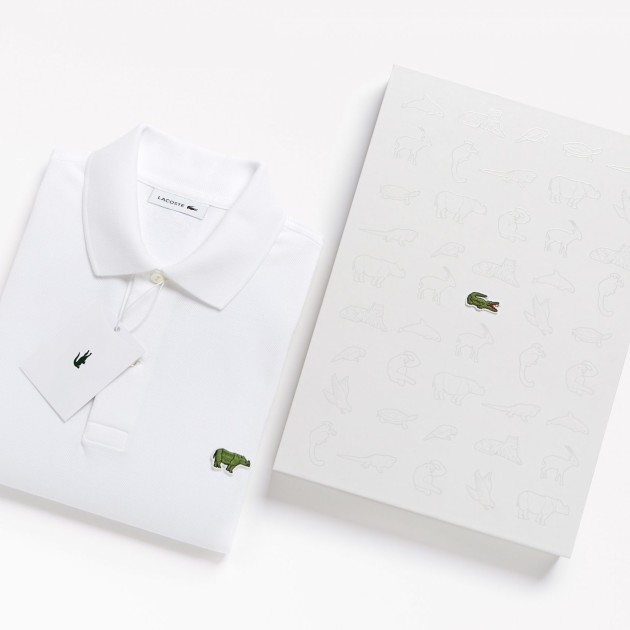 For each species, the number of polo shirts produced corresponds to the number of individuals known to remain in the wild.
The most limited features The Gulf of California porpoise, of which there are just 30 left in the wild, while the brand made 450 shirts featuring the Cyclone of Anegada Island – an iguana from the British Virgin Islands.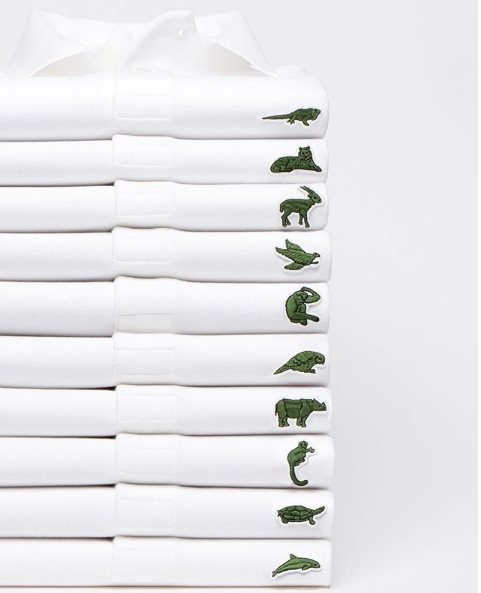 The French brand made 1,775 polo shirts in total. Which means that there are only 1,775 of these 10 animals left in the wild.
An upsetting thought.
All proceeds from the sale of the shirts will be donated to the International Union for Conservation of Nature (IUCN), an International organisation working to protect nature and focus on the conservation of natural resources.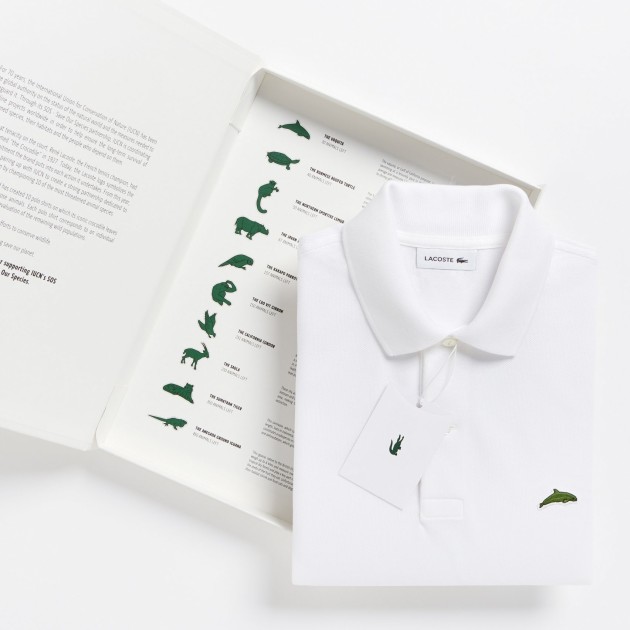 Lacoste released a statement about the concept of logo changing:
"The Lacoste crocodile is one of the world's most iconic logos, proudly displayed on the brand's famous polos for the past 85 years. For the first time in the brand's history BETC has initiated a change of the logo."
"Lacoste and BETC worked closely with IUCN's experts to define and select ten threatened species, whose animals have been designed by the Lacoste studio to create the logos, adopting exactly the same embroidery approach as the historic Crocodile," it continued.