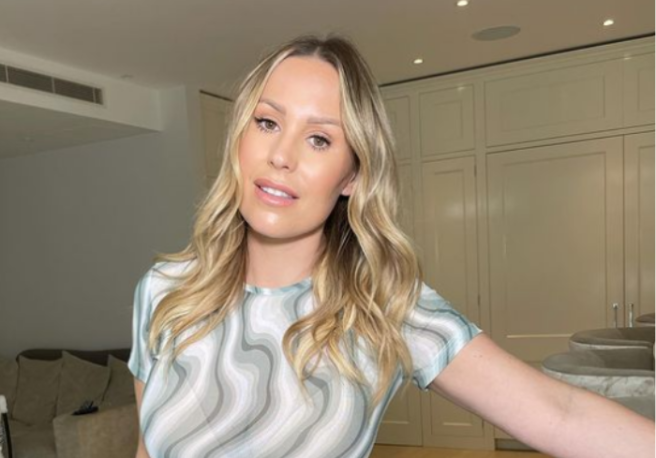 Kate Ferdinand opens up about newborn's 'frightening' health scare
Kate Ferdinand has shared a life update after welcoming her baby girl into the world 10 weeks ago.
The former The Only Way is Essex star and her husband Rio announced that baby Shae had been born back in July.
After not being very active on social media since the arrival of Shae, Kate has opened up about how the past few weeks have been as she and her family settle into life with another new addition.
Taking to Instagram, Kate shared an insight into her newborn's 'frightening' health issue that meant she had to spend days without her until she was well again.
Ferdinand posted a collection of photos of her and her family to her 1.4M followers and wrote, "10 weeks of Shae. 10 weeks of being in our little [bubble emoji] getting to know my gorgeous little girl & adapting to life with 5 kids".
"Thank you for all checking in on me … we are both well, although she made quite the entrance into this world & gave us a fright being born with congenital pneumonia, thankfully she recovered quickly but those first few days without my baby have really made me want to soak up every moment with her. I'm completely obsessed".
The 32-year-old continued, "So many ups and downs but I'm trying to get used to our new way of life & into a little routine (kinda)".
"We did actually record some of our hospital stay but I've been a little anxious to share it as emotions are high. Maybe I'll pluck up the courage soon. I hope you're all well & thanks for bearing with me".
Kate closed off by admitting, "Picture 4 – after nearly 6 weeks of not being able to pick up my Creecree, (he weighs 20kg) I was just so sad, this was at 8 weeks and the best cuddle ever".
Many fans of the former reality TV star headed to the comments to share supportive messages and to welcome her back to social media.
One fan wrote, "You're smashing it! Be proud of yourself".
"Aww beautiful photos Kate ! Glad all is well now. Take care", commented a second fan.
Another added, "Such gorgeous pictures. Glad you're all doing well now".
As well as being mum to Shae, Kate shares two-year-old son Cree with Rio. She is also step-mum to Rio's three children- 16-year-old Lorenz, 14-year-old Tate and 11-year-old Tia.
After welcoming her daughter into the world, Kate penned an emotional note about the miscarriage she experienced a year previously.
Posting a photo of her kissing her baby girl, Ferdinand wrote, "22.7.22. This day last year we went for our 12 week scan and realised I'd had a miscarriage. The pain was numbing I honestly didn't know how I'd cope".
"22.7.23. I'm feeding my beautiful 12 day old baby girl Shae. Although I'm tired & hormonal as I sit here now I couldn't be more grateful, feeling so lucky, what a special gift new life is, the most precious ever".