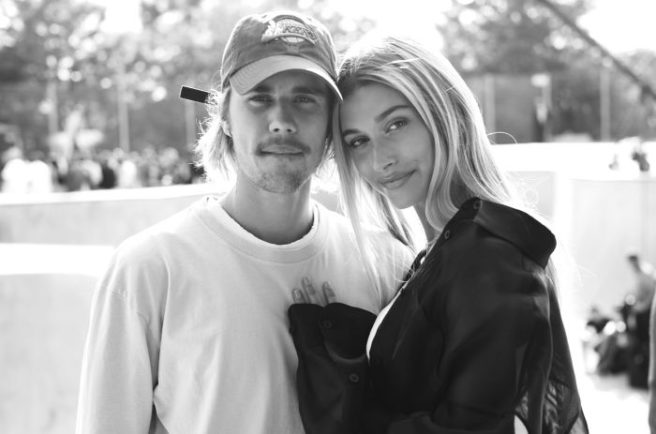 Justin Bieber's new tribute to Hailey Baldwin is a face tattoo (no srsly)
Is getting permanently inked the new way to show your lov and commitment to your other half?
First Ariana Grande and Pete Davidson, now Justin Bieber and wife Hailey Baldwin have jumped on the tat bandwagon.
Except Justin has gone another step…by getting the tattoo on his face.
Yes, you read that right.
How come we didn't notice, you ask? Because it's super f*cking subtle.
Like, c'mon seriously? kinda subtle.
According to celeb tattoo artist Keith McCurdy, Justin had delicate "little words" in cursive script above his right eyebrow – and Hailey got a tattoo to match.
He said, ''they each got a tattoo. Justin's tattoo is on his face, and I haven't seen any photos of it – so he's doing a good job of laying low."
He continued that Justin's tat is "really thin and delicate. And [it's] also not a traditional couples' tattoo. I don't want to give it away…''
If you squint just above his right eyebrow, the word ''grace'' can be made out.
True love = tattoos it seems so get inking people.