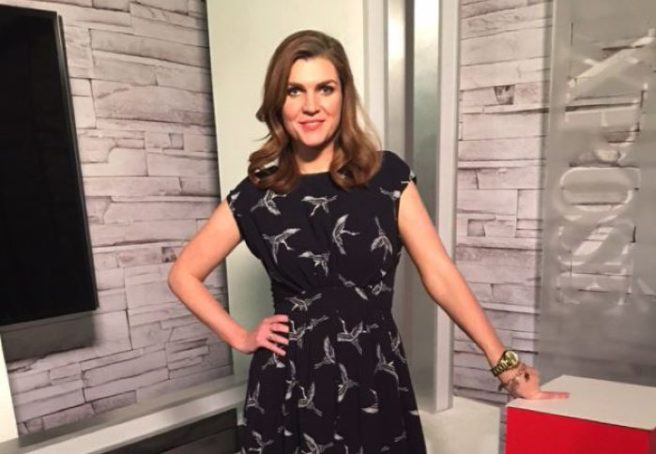 Just in: Muireann O'Connell to replace Al Porter on Today FM
Muireann O'Connell has been confirmed as the new presenter of Today FM's lunchtime slot.
The broadcaster, who was originally drafted in on a temporary basis in November 2017, will permanently replace the show's previous host, Al Porter, who stepped down in the wake of allegations of inappropriate behaviour.
Muireann, who is best-known for co-hosting The Six O'Clock Show on TV3, is no stranger to the Irish airwaves.
With over 12 years of broadcasting experience, the Limerick native has worked with a number of radio station including Spin South West and Dublin's 98FM.
We're DELIRA to announce @MuireannO_C as the new Lunchtime presenter (12-2) on #TodayFM!

She'll be kicking off the brand new and exciting show on January 22nd! pic.twitter.com/IEFWNyMNoq

— Today FM (@TodayFM) January 10, 2018
Commenting on the news, Muireann said, "I have loved Today FM for as long as I remember and the idea of ever getting to work here was something I never imagined would happen. I love this place and everyone who works here and I can't wait to get stuck in."
Keith McCormack, CEO of Today FM, also said: "We're delighted to welcome Muireann to the daytime line up on Today FM. Listeners will already be familiar with Muireann from her various roles on the station, notably her hugely successful 'Saturday Hits' show."
"Muireann is an extremely talented broadcaster and presenter and on behalf of the Today FM team, I'd like to extend our best wishes to her as she takes up the midday mantel. We have big plans in 2018 for the station and look forward to sharing these with our listeners."
Muireann's new show will run from 12pm to 1.30pm daily on Today FM.
We can't wait to listen!