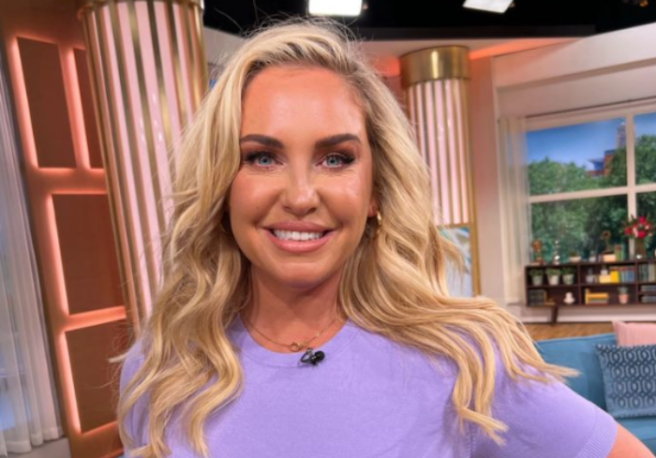 Josie Gibson shares insight into dating life as a single mum
Josie Gibson has shared an insight into her dating life.
The This Morning presenter has described herself as 'old-fashioned' when it comes to dating and introducing her potential partners to her five-year-old son Reggie-James.
Josie, who shares Reggie with ex-boyfriend Terry, admitted she's 'very cautious' about who she allows to meet her son.
Opening up to OK! about dating as a single mum, the 38-year-old explained, "I'm quite old-fashioned and I'm cautious about who I bring into my son's life, because I want to protect him".
"I'd have to be going out with someone a year before I introduced them to Reg".
Detailing her current relationship status, Josie revealed, "I'm single as a Pringle because I've got too much pride in myself and too much self-respect to ever go near anyone who doesn't follow the same values I do".
"You've got to be careful that people are with you for the right reasons. So the only man in my life is my Reggie".
Gibson also explained how she was struggling recently as her son started school. When talking about the milestone in Reggie's life, she admitted, "I don't like it at all – but I've got to live with it".
Josie then revealed what her relationship with her son's dad is like after the couple split up a few months after Reggie was born.
"Don't get me wrong, we have our ups and downs, but I am so happy he's Reggie's dad. I love watching them together – it's the sweetest thing. Terry is the best dad in the world and he's obsessed with Reg. He would never, ever give up on him".
"I'm in a fortunate position because for a lot of mums out there, the dads aren't always there for their kids, but he is there 100%".