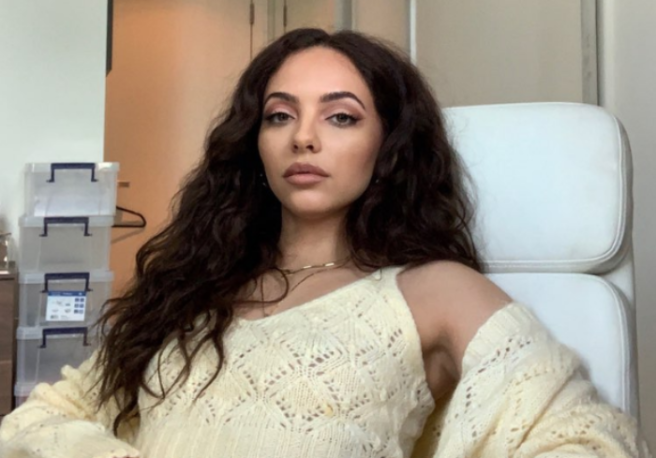 Jade Thirlwall addresses pregnancy rumours after new snaps
Jade Thirlwall has been forced to address pregnancy rumours after her latest social media post.
The former Little Mix band member has hit back at certain fans after many started speculating that she may be expecting.
Jade had shared gorgeous photos of herself wearing a stunning orange dress as she attended celebrity publicist Simon Jones' wedding to her 10.5M Instagram followers.
In the collection of photos, Jade is seen sitting at a table, standing with a group of wedding guests, and striking a pose to showcase the beautiful gown and matching gloves.
In all of the snaps, the 30-year-old is holding her handbag in front of her, and while floods of fans headed to the comment section to complement Jade's outfit, many started speculating if the bag was being placed in front of her stomach on purpose,
One commenter asked, "Anyone else think the bag is being strategically placed", while a second wrote, "Is someone hiding a bump? Haha".
"Stunning but am I too suspicious with the positioning of the bag every time?", added another commenter.
Jade wasted no time in shutting down these pregnancy rumours by writing her our message in the comments.
The Power singer said, "It appears you can't put a bag in front of your body without people speculating you're pregnant lol. I'm not".
"But if it were me and I wasn't sure, I wouldn't spend time commenting on someones body when you have no idea what that person's circumstances might be".
Thirlwalll then took to her Instagram Stories to elaborate more on why people shouldn't ask if a woman is pregnant or when she's going to have children.
"Off the back of my band mates and sisters having beautiful children I've stopped counting the amount of times I've been asked if I'm 'next', when am I having kids or am I pregnant. I know the majority of that doesn't come from a negative place so I take it with a pinch of salt. But some of you need to chill".
"I'm a thick skinned woman who got a little thicker over the past year and a half and that's okay. So I'm saying this not even for me but to have in mind when commenting or speculating on another person's body; if you don't know, don't say it- you don't know their personal experiences or situations".
Jade added, "The irony is I put the bag in front of my belly cos I was bloated and I didn't want people, once again, speculating if I was pregnant".