It's actually happening! Trams will cross the new tracks this weekend
If you struggle to remember what Dublin city centre looked like without an abundance of roadworks, railings and hastily-placed signs, you're not alone.
With the construction of the new Luas Cross City route dating back four years at this stage, it's no surprise many of us feel like we'll never actually see the day the new route goes into operation.
But it looks like it'll be sooner rather than later.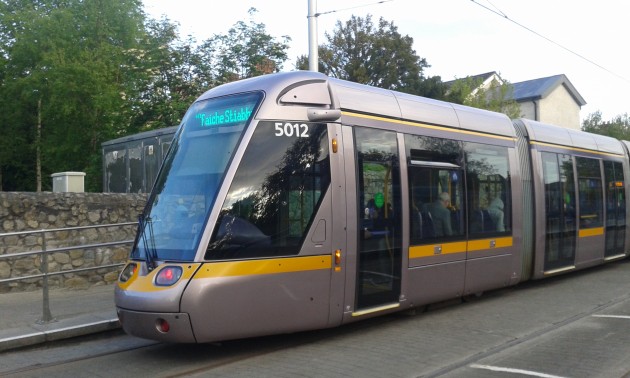 At 7am this Saturday, two trams will tentatively begin their maiden voyage across the new route, moving between St. Stephen's Green, College Green and over to O'Connell Street.
The following day a similar test run will take place between Broadstone and Cabra.
The scheduled tests seek to ensure the infrastructure of the trams and allow for checks to be made by the engineering team.
The movements will be controlled by test marshals and supported by An Garda Siochána, and will draw to a close at approximately midday,