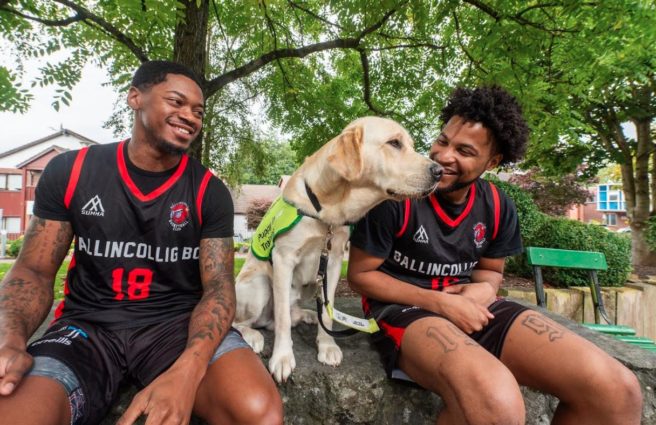 Irish Guide Dogs for the Blind announces exciting partnership with Ballincollig Basketball
In a heartwarming display of community support and collaboration, Irish Guide Dogs for the Blind has announced an exciting partnership with the Basketball Ireland Super League champions, Ballincollig Basketball. This powerhouse team, now proudly named "Irish Guide Dogs Ballincollig @MTU," is set to defend their title in the upcoming season at the MTU Arena in Cork. What makes this partnership truly remarkable is that it has been made possible through the generosity of an anonymous local businessman from Ballincollig, who shares a deep passion for both organizations and their growth.
Basketball has been gaining immense popularity in Ireland, thanks in part to European players excelling in the NBA and American professionals gracing Irish teams with their presence. The collaboration between Ballincollig Basketball and Irish Guide Dogs for the Blind represents a beautiful connection between sports and a noble cause.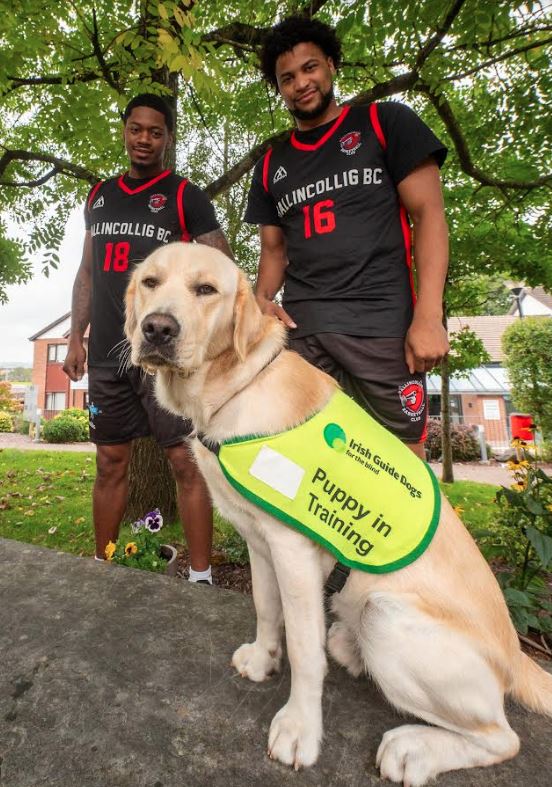 Irish Guide Dogs Ballincollig @MTU players Dave Morris and Shawndale Jones, and Puppy in Training Gullivar
Ballincollig Basketball Club is a prominent basketball team based in Ballincollig, Ireland and is the current Basketball Ireland Super League champion. Adrian O'Sullivan, the captain of the Ballincollig Basketball team, expressed his enthusiasm, saying,
"We are thrilled to partner with the Irish Guide Dogs for the Blind – so many boys and girls in our club see the Guide and Assistance Dogs in training in Ballincollig, and now they can support the charity and their basketball club each weekend."
This partnership goes beyond just a financial sponsorship; it is a union of shared values and a commitment to the community. Irish Guide Dogs for the Blind is renowned for its dedication to improving the lives of visually impaired individuals through the provision of guide and assistance dogs.
Tim O'Mahony, the Chief Executive Officer of Irish Guide Dogs for the Blind, is excited about the opportunities that lie ahead. He stated,
"We are delighted to have this opportunity to engage further with the local community on the doorstep of our National Training Centre. We are always looking to raise awareness for our work with new audiences, and one person's generosity allows us to do just that. We wish the team the very best for the season, and our Branches, clients, supporters, and dogs will be with them all the way."
The season for Irish Guide Dogs Ballincollig @MTU kicks off in style at the MTU Arena on September 30th with a local derby against Energywise Neptune. Fans and supporters can expect an incredible display of talent and sportsmanship, coupled with a strong sense of community and purpose.
The future looks bright for both the team and the charity, and we can't wait to see their journey unfold on the basketball court and in the hearts of those they inspire.