Ireland's oldest donut shop, The Rolling Donut, celebrates its birthday with free donuts!
Today, Thursday 28th of September, The Rolling Donut celebrates its birthday. The good news is that each of The Rolling Donut's outlets (South King Street, Bachelors Walk, Whitewater Shopping Centre, Liffey Valley, Swords Pavilions, Kildare Village & the kiosk on O'Connell Street) will give a FREE donut to customers that share it's birthday, simply come into store, show your ID proving that your birthday is the 28th of September and choose a donut to enjoy.
As part of their Birthday celebrations The Rolling Donut launches a LIMITED EDITION donut flavour, Birthday Cake. The Birthday Cake donut is strawberry and ice-cream flavour. It's a sourdough puddle donut, the centre is hollowed and contains a fresh, creamy filling of strawberries and funfetti, sprinkle madeira cake-mix. It is then topped with pink marbled strawberry and white chocolate, with pirouettes of white vanilla fudge and a funfetti birthday cake crumb. The donut will appear in store from Thursday 28th of September and be available for one week only. This new creation adds to The Rolling Donut's massive choice of handmade donuts that come in over 30 varieties, including vegan, sourdough and cake donuts – no doubt the largest range in the country.
Lisa Quinlan, owner of The Rolling Donut, had this to say: "We're a big believer in celebrating birthdays at The Rolling Donut. We love to mark the milestone for the business as much as we do for our own birthdays. This year we thought it would be even more fun to give back and offer free donuts to our birthday twins. So, if your birthday is on the 28th of September come in and see us! There is no better way to treat yourself on your birthday than to enjoy your favourite donut. And better still, you can try our new birthday donut – here for a limited time only, so grab them while you can. It makes the perfect birthday present too."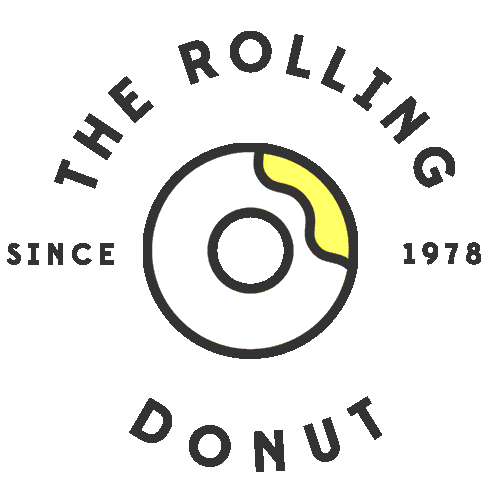 If it's not your birthday this September 28th, you can still treat yourself to a birthday donut, head into The Rolling Donut and pick up one of the new limited-edition donuts. Or go online to www.therollingdonut.ie and buy the donuts in the new Happy Birthday donut box.