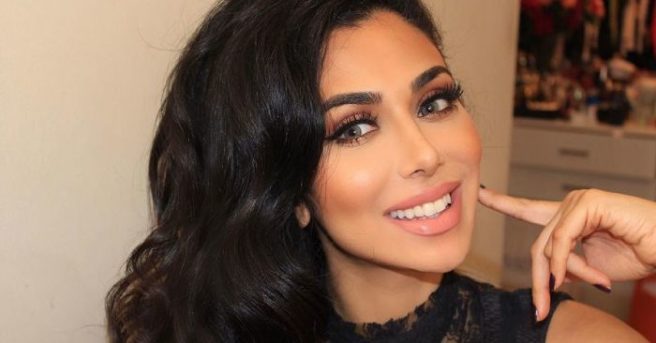 Insta MUA says Penneys' beauty is the best thing she's found this year
OK, in case you haven't noticed already, the girls here at SHEmazing HQ are just a little bit obsessed with Penneys' beauty products.
From build-your-own eyeshadow palettes to lip kit dupes, the PS beauty range is packed with high-quality products – minus the extortionate price tag.
We fell in love with the collection upon its release in 2014, and it has remained a staple in our makeup bags ever since.
And it looks like we're not the only ones that feel this way.
Kattan, or @hudabeauty as she's known to her 24 million Instagram followers, is a beauty blogger/ makeup artist turned businesswoman.
Famous for her Kardashian-like looks and owner of her own business, Huda Beauty, it's safe to say Kattan knows a thing or two about makeup – which is why we were delighted to hear that she's a huge fan of Penneys' budget beauty range.
Reviewing the PS liquid lipstick, the MUA admitted that the bronze shade was "surprisingly pigmented", but did warn users that they should expect to reapply.
Next, she tried the brand's Diamond Lip Toppers which she said give a pretty shimmer to lips that are not in your face or excessively glittery" and "smell like the sweet glosses of the 90s, but we love the throwback."
According to The Independent, while she did note that the collection's packaging is not very high quality, the beauty mogul said she loves "that this gives you the chance to play, especially if you're not massively into makeup or just want to try out new trends."
Describing the range as the "best thing we've discovered this year", Kattan was hugely impressed at the cost saying: "You could probably fill an entire makeup bag for less than £30."
That pretty much sells it for us tbh.