Inside Kylie Jenner's lavish party for daughter Stormi
Kylie Jenner has been celebrating her daughter Stormi turning five in style.
The mum-of-two went all out for her daughter's fifth birthday and shared glimpses of the special day on social media.
Sharing a collection of videos and photos to her 380M Instagram followers, Stormi's unicorn-themed party looked like a roaring success.
Decorations included a multitude of different coloured balloon arches, unicorn balloons and glitter walls.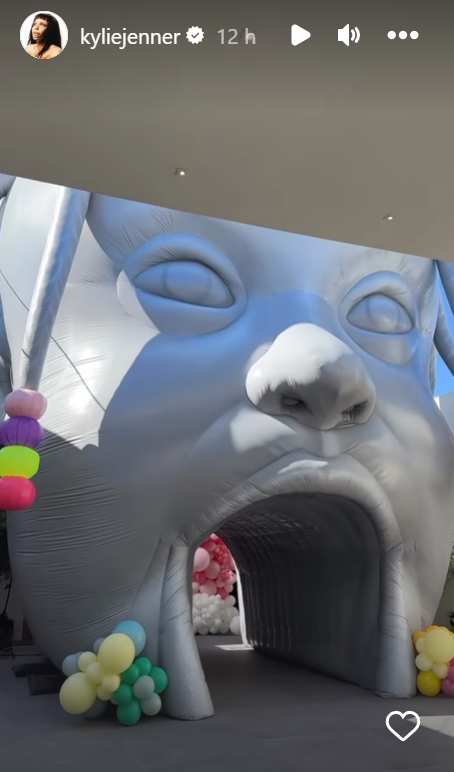 The showstopper of the event was the inflatable tunnel in the shape of Stormi's head, which guests had to walk through the mouth to enter the party.
There was also a giant bouncy castle slide also in the shape of the five-year-old's head.
Jenner shared pictures of clothes merch that was available at the party with Stormi's name on it as well as her little brother Aire.
From t-shirts that read 'Stormi five is live', 'Aire to the throne', and '1,825 days, 60 months, 260 weeks, 43,800 hours, 1,263,000 minutes, 157,680,000 seconds of sunshine', to hoodies that have a cartoon picture of Stormi and Aire that say, 'It takes two', the personalised clothes were adorable.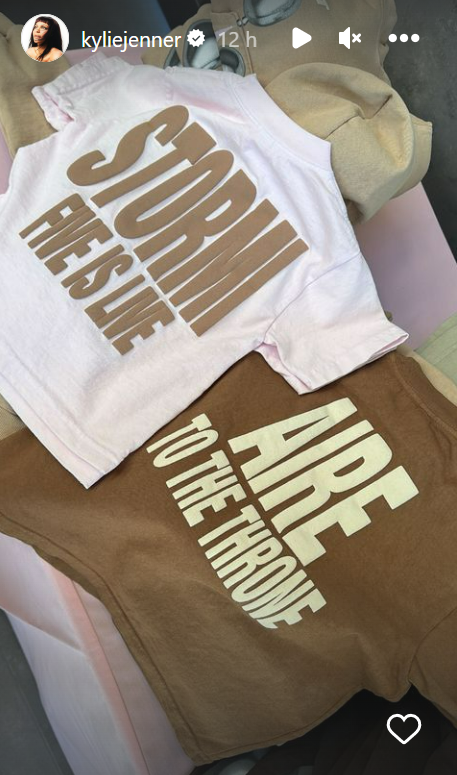 The Kylie Cosmetics founder wore a t-shirt with her children printed on it during the celebration.
Kylie's sister Khloe Kardashian shared clips from the day too, revealing Stormi's gorgeous birthday cake had pastel flowers decorated on it.
Aunt Khlo was there with her daughter True, showing her making slime and painting a miniature statue of a unicorn. There was a pinata for the little ones to play with too and enjoy some sweet treats.
When paying tribute to her little girl online, Kylie shared a carousel of photos to Instagram with a sweet caption to honour her first-born.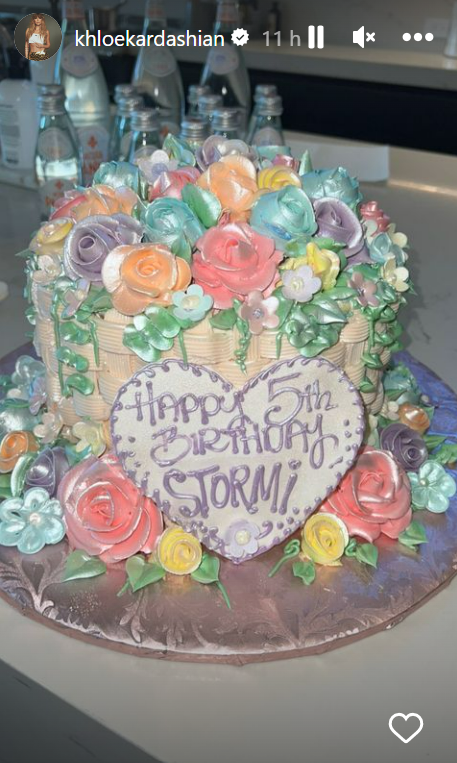 It reads, "i gave you the gift of life and life gave me the gift of you. the most special girl. this little face. i will miss it as it keeps changing".
"5 years of loving you and forever more to go. i will always be there for you storm girl".
Kylie welcomed Stormi into the world with rapper Travis Scott on February 1, 2018 and went on to have their son, Aire, on February 2, 2022.