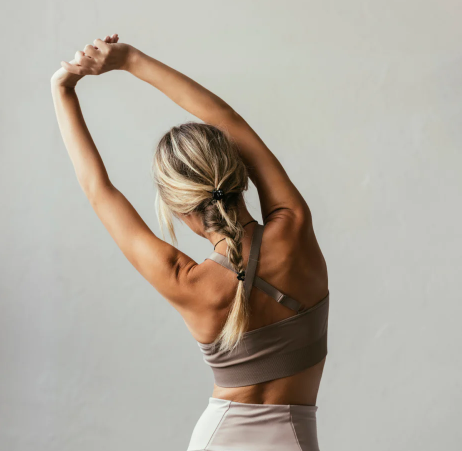 Increased joint health & decreased inflammation are key benefits of new Avea Life Mobilizer
With a unique combination of 3 of the most potent ingredients on the market, scientists from Swiss longevity supplement brand Avea-Life have created a formula never seen before. Targeting the "triad" of joint pain: inflammation, oxidative stress and cartilage damage, Avea Life Mobiliser reduces pain, increases mobility and enhances flexibility using high-performing ingredients and dosages backed by multiple clinical studies.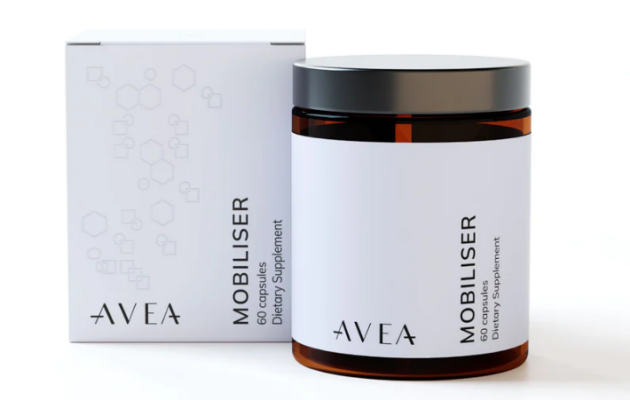 Targeting joint pain from 3 key angles, the Mobiliser lowers oxidative stress (antioxidant), reduces inflammation (anti-inflammatory) and promotes cartilage repair (regenerative). As we age, our body naturally experiences 'wear and tear', as our cartilage wears down, causing joint pain. In the UK, 17 million people (2014) suffer from osteoarthritis, half of which say they experience pain every day. Not only do joint issues cause physical pain but also mobility loss, anxiety, depression and social isolation. Avea's Mobiliser supplement is formulated to target age-related joint issues through anti-inflammatory ingredients that also repair cartilage and protect it from further wear, helping you to regain mobility and flexibility over time. Not only does the Mobiliser reduce chronic inflammation it also enhances athletic performance and speeds up recovery time, easing muscle and joint soreness after exercise.
Avea's Mobiliser contains 3 cutting-edge ingredients: UCII (40mg), Maritime Pine Bark extract (200mg) and Hydrocurc A.K.A Curcumin (500mg), that have been clinically shown to support shorter recovery time, less joint discomfort after exercising and better flexibility & performance. Undenatured type II collagen (UCII) works in the gut to trigger an immune response for joint-health benefits, outperforming the classical glucosamine-chondroitin combo that is often used in joint health supplements. Hydrocurc from the Curcuma root is the most bioavailable & potent form of Curcumin, having anti-inflammatory & antioxidant properties, whilst Maritime Pine Bark extract is sourced from maritime pine trees and is clinically proven to reduce joint pain, improve mobility, promoting blood flow & better muscle oxygenation to boost physical performances.
After 30 days of use, Pine Bark improves muscle recovery and endurance, whilst Hydrocurc works to reduce pain at 48 hours & 72 hours post-exercise. UCII has been found to rebuild cartilage and prevent further damage after 8 weeks of use, leading to better flexibility and comfort. Avea-Life recommend taking 2 supplements per day, morning and evening for best results.
Available to purchase on avea-life.com £52.00 or €59 for 60 capsules.