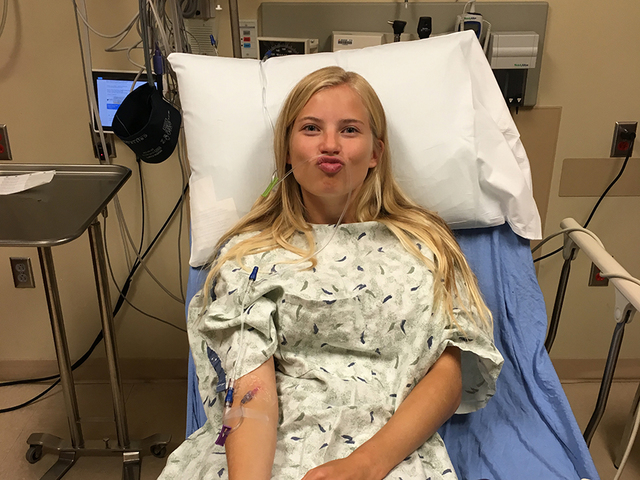 'I thought I was eating a lot of carbs' Teen misread ovarian cancer signs
Did you know that almost half the women diagnosed with ovarian cancer every year are under the age of 65?
Many of us consider medical check-ups and smear tests as a problem for 'future me' to deal with, but with over 315 Irish women diagnosed with the disease every year, it's high-time we started to take notice of our health.
And one 16-year-old model is urging young women to do just that.
Peyton Linafelter began experiencing some unusual symptoms shortly after signing her modelling contract.
Speaking to Fox News she explained: ''I couldn't keep anything down.''
''My stomach was a little expanded. But I just thought I was eating a lot of carbs. I didn't think anything of it… but each week my stomach got bigger and bigger. My lower back hurt a lot and my abdomen was in pain'' she added.
Peyton went to get herself checked out and on her 16th birthday she was diagnosed with stage four ovarian cancer.
''I was in disbelief. I had thought they were in the wrong room or it was a mistake.''
She immediately began chemotherapy as part of her treatment, and admitted that losing her hair was one of the most devastating parts.
Thankfully, after surgery and treatment, Peyton caught the disease on time.
She has now teamed up with UCHealth for a cancer awareness campaign, and is encouraging young women to go to their doctors if they notice anything unusual, no matter how trivial they think it may be.