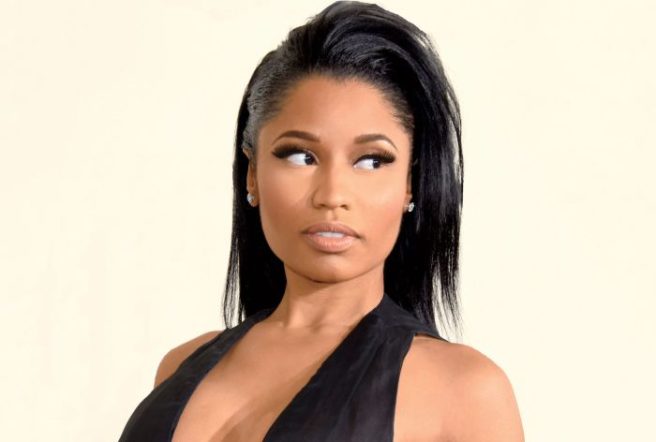 'I don't give a sh*t': Nicki Minaj comments on fight with Cardi B
We were shook when we heard about the Nicki Minaj and Cardi B fight.
The two were filmed breaking out into a brawl by onlookers, who rapidly shared the footage on social media.
The news quickly went viral as the two rappers went after one another on the red carpet during New York Fashion Week.
Afterwards, Cardi B immediately took to Instagram to pen an angry message to Nicki, accusing her of insulting her parenting skills.
"When you mention my child, you choose to like comments about me as a mother, make comments about my abilities to take care of my daughter is when all bets are f*ckin off!! I've worked too hard and come too far to let anybody f*ck with my success!!!!" she wrote.
However, Nicki claimed that Cardi's allegations were false and that the Super Bass rapper never said anything of the sort.
On her Queen Radio show on Monday, the rapping legend took the opportunity to voice her defence against the up and coming Bodak Yellow star.
She called the red carpet incident "mortifying" and "humiliating", denying Cardi's accusations of the fight's purpose.
Omg I am so fkn happy Nicki addressed the situation .. enough is enough my sis is TIRED of being silent and letting ppl say all kinds of crazy stuff about her #QueenRadio

— Destinee (@NickisThrizone) September 10, 2018
"I would never talk about anyone's child or parenting. I don't care about anyone's parenting. I don't give a sh*t and it's so crazy to me that people always need to make Onika [Nicki's real name] the bad guy.
"I just want to let the world know that Onika Tanya Maraj would never, has never and will never speak ill of anyone's child."
The rapper soon turned on the offensive, addressing Cardi directly for her allegations.
See, when you do clownery, the clown comes back to bite.

— Queen Radio (@QueenRadioB1) September 11, 2018
"You came into my f*cking culture! I never had to f*ck a DJ to play my songs."
"You're angry and you're sad. Get this woman some f*cking help! This woman is having the best days of her career, and you're out here…throwing shoes? Who the f*ck is gonna give her an intervention?"
Cardi B has yet to respond to Nicki's comments. The reason behind the rappers fight seems to remain cloudy, but it is clear that the altercation has been the pinnacle of the girls' ongoing feud.