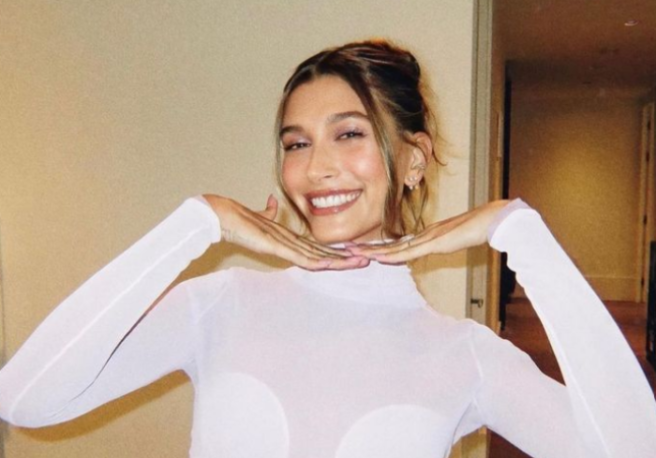 How to perfect the 'underpainting' make-up trend
'Underpainting' has been the talk of the town recently and we are obsessed with it. If you haven't come across this trend on your TikTok FYP by now then be prepared to up your make-up application game and get flawless results every time.
Celebrity make-up artist Mary Phillips has made the term go viral on social media, with over 92.3M TikTok creators making videos using the hashtag to show their own take on the trend.
Mary has completed the gorgeous application on the likes of Kendall Jenner and Hailey Bieber, so if it's good enough for them, it's good enough for us! When we gave it a go, we absolutely LOVED the results.
Model Hailey even used the make-up trick in one of her newer YouTube videos as she got ready for a date with hubby Justin Bieber. She revealed, "As everybody knows, this is the Mary Phillips trick. She is the one who taught me this trick".
Underpainting, as the name suggests, is essentially applying your contour and highlight under your foundation instead of applying it after as most of us do.
Mary reveals she applies contour and highlight first to create the "bones" of the make-up and adds foundation after as the "skin".
To recreate this look at home, ensure you start with a clean base and begin with contouring your cheekbones, all around the forehead including eyebrow bones, jawline and nose.
After blending, move onto your highlight by applying your favourite concealer to brighten up under your eyes and down the bridge of your nose.
Blend your concealer before adding your foundation all over your face.
Finish off with some blush and your entire base is finished and ready for you to continue with your eye and lip make-up.
Make-up artist Scott Barnes also uses this technique on celebrities like Jennifer Lopez to create a more heavy-glam effect by applying a generous amount of contour and concealer before applying foundation. This helps to achieve a youthful look but is much more full-coverage than Mary's 'second-skin' version.
Give this foundation hack a go for a flawless outcome.