How to contour your nose like Victoria Beckham
When we think of contouring, we normally imagine our cheekbones, jawline and forehead being bronzed and chiselled, but if you haven't tried nose contouring before, it's a step you're never going to want to skip again.
Contouring your nose can give you that defined and elongated look that many of us are after when doing our make-up.
If you're not sure where to start when it comes to nose contour (and you're afraid you'll look like you've smudged bronzer all over the centre of your face) none other than Victoria Beckham has shared her top tips on how to do this make-up hack.
Check out her step by step guide here and make sure to incorporate it into your make-up routine.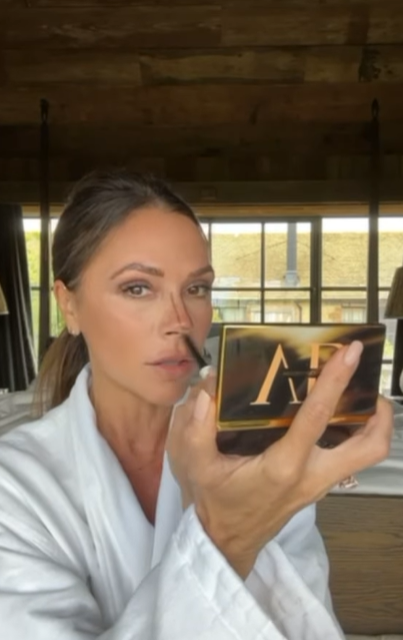 Using her Victoria Beckham Beauty Contour Stylus, she draws two straight lines from the top to the tip of her nose.
"So what I do is, I always start with my nose and I draw two lines down my nose and a little 'V' on the tip of my nose".
A hack to help you remember to add the 'V' on the tip to give yourself a smaller-looking nose, think of 'V' for Victoria!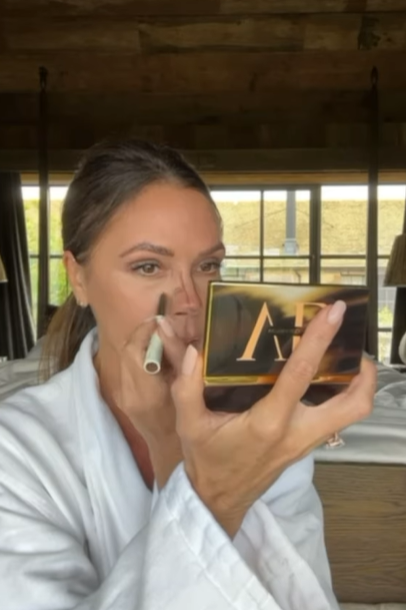 "Then I do a couple of lines either side as well", she continues as she draws small lines on both sides of her nose from where she drew the lines to where her nose meets her cheeks, to create a shadow.
Blending the product with her fingers, Victoria explains, "Now for this part, I always use my fingers, I don't use a brush. Very carefully, making sure that I am really keeping this centre part clear of product because I want it to be lighter; and pulling the product down".
"So really connecting the brows and making the nose look longer and slimmer and more narrow".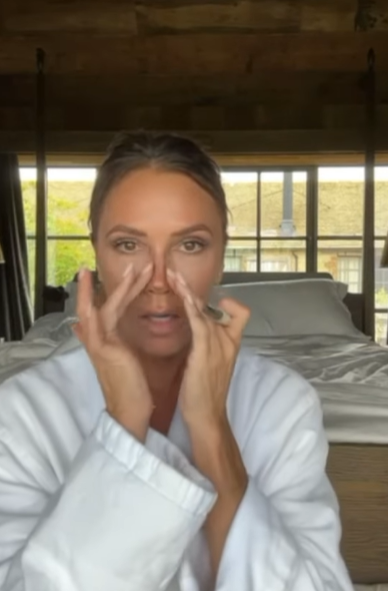 Posh Spice says she loves this method when doing her own make-up and spoke about never having a nose job, despite rumours, revealing the trick is all down to contouring.
"Now I've never had a nose job, I've heard so many times that I have. I have not, I've just always been a fan of contouring and creating the illusion of a longer, finer, more refined nose".
Give her method a go and see if you can get your nose looking as snatched as Victoria's!