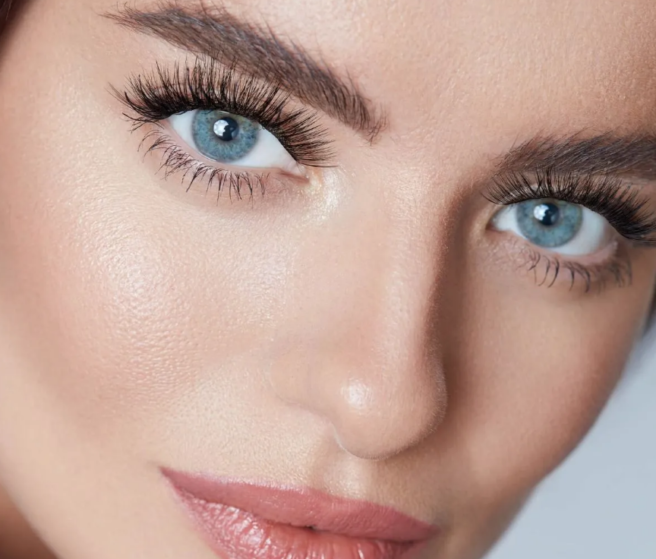 Expert advice: how you should be applying false eyelashes like a pro
Lash application can be tricky for the best of us between choosing the right style, perfecting glue tackiness and sticking them down correctly. KISS have made our lives so much easier, with their innovative technology, by creating a wide variety of lashes and glues to make the process as seamless as possible so you can look and feel glam in no time! Here are a few of our favourite fool proof products to make your lash application seamless as possible:
KISS Falscara Eyelash Kit: If you can Mascara, you can Falscara (RRP: €29.14/£26.23)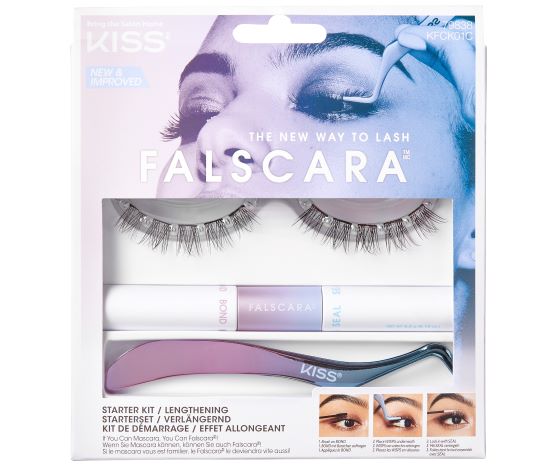 A new way to lash, KISS brings you innovative technology once again with their Falscara. These beginner friendly lengthening WISPS come with an intuitive mascara-like applicator making it easy to use even for false lash newbies! Traditional false eyelashes are glued to your lash line and rest on top of your lashes. Falscara WISPS attach to the underside of your natural lashes, so you can't even see the tiny microbands that hold the WISPS together.
KISS Magnetic Eyeliner & Lash Kit (RRP €20.99/£18.88)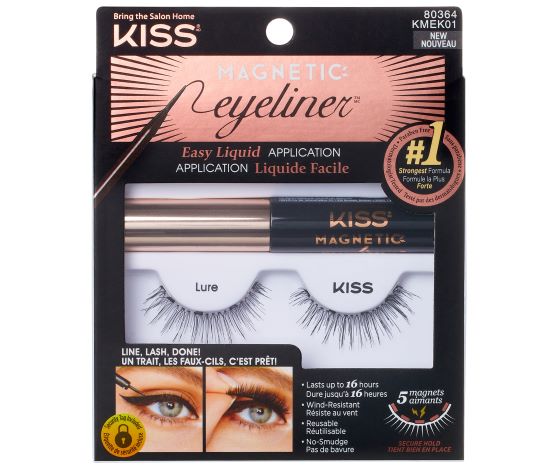 Offering up to 16 hours of wear, the Magnetic Eyeliner and Eyelash kit removes the need for glue, promoting a fuss-free and effortless application.
Featuring five magnets along the lash band, the reusable falsies adhere to the smudge-proof liner with a secure grip. Infused with biotin, the eyeliner works to nourish your natural lashes upon wear.
The Kiss Magnetic Eyeliner & Lash Kit in style Lure boasts a pair of ultra-lightweight, natural yet sophisticated falsies. These high-quality Kiss lashes offer a subtle lengthening effect and is formulated without prostaglandin, silicone, synthetic fragrances and dyes, parabens, petrochemicals, GMOs, and formaldehyde.
KISS GLUELiners: Applies like eyeliner, dries like glue. (RRP: €19.60/£12.34)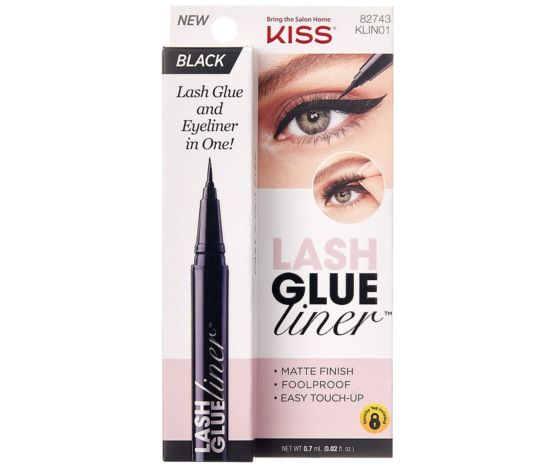 All that was tricky about gluing on false eyelashes is a thing of the past! From a world leader in false eyelashes, this lash glue/eyeliner makes false eyelash application absolutely fool proof! No eyelash adhesive to mess with – Black or Clear Lash GLUEliner glides on along your lash line, ready for your favourite falsies to adhere in a seamless way.
KISS My Lash But Better (RRP €8.35/£7.88)
This new day-to-day false eyelash has everyday wearable volume that looks as natural as your own lashes, but better. Plus, with innovative Superfine Band Technology, you literally won't see or feel the band. Understated meets luxe, perfect for every occasion!
KISS Products are available from McCabes and pharmacies nationwide.