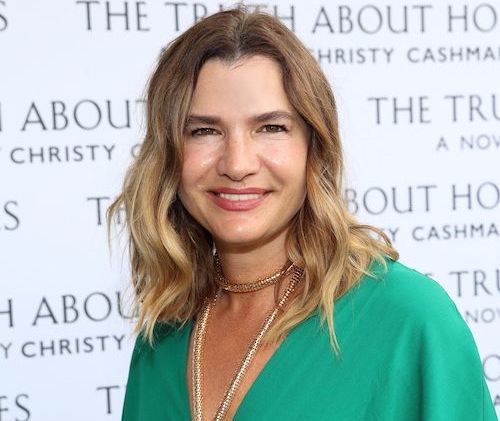 Hollywood actress Christy Cashman launches debut novel
From the silver screen to literary triumph: Hollywood actress and owner of Kilkea Castle Christy Cashman launches her debut novel, the truth about horses at the Dublin Horse Show.
The highly anticipated debut novel from acclaimed American Hollywood Actress Christy Cashman has made its grand debut at none other than the prestigious Dublin Horse Show at the RDS Ballsbridge, combining the world of literature with the glamour of Hollywood and the elegance of equestrian sport. Held in a breathtakingly beautiful private suite with extended views overlooking the Main Arena, guests were treated to an unforgettable experience that blends the magic of storytelling with the excitement of the Dublin Horse Show. Adorned with exquisite floral arrangements and stunning decor, the suite created an ambiance of sophistication and refinement.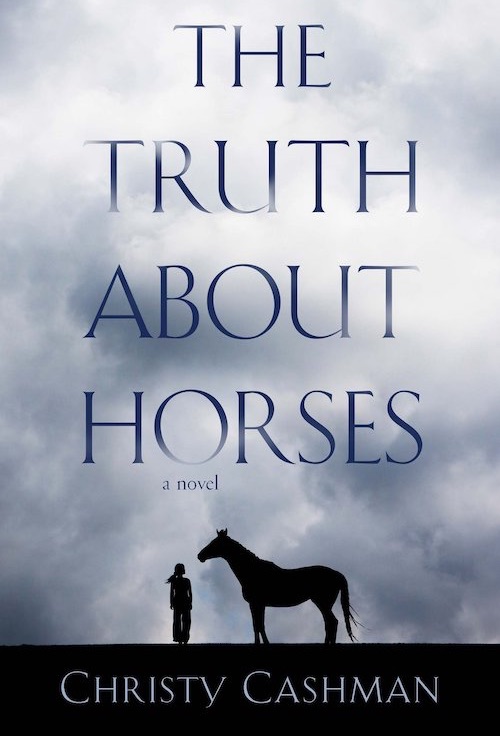 Hosted by Melanie Morris, guests enjoyed a delectable lunch, expertly crafted and paired with a champagne reception, offering a toast to the remarkable literary journey into the world of fiction that Christy Cashman has embarked upon.
Invited guests included Former Irish Footballer Niall Quinn, his wife Gillian and daughter Aisling. Actor Patrick Bergin, and Helen Goldin. Award-Winning Television Presenter Anna Daly, Professional Dancer Laura Nolan and Matthew MacNabb. Bestselling Author Andrea Hayes, Actor Conor Clear, Novelist and Journalist Amanda Brunker. Actress Jenny Dixon. Jodie Wood and Will Matthews. Debbie O'Donnell, Ashling Kilduff of Curated by Design Centre, Michele McGrath, Avila Lipsett, and Celia Holman Lee. Stylist Jess Colivet, Dillon St. Paul, and Models Teodora Sutra and Julie Housman to name but a few.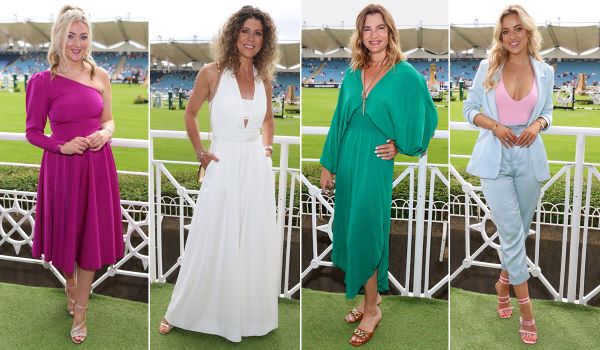 Hollywood Actress and Entrepreneur Christy Cashman has featured in over twenty blockbuster films, from American Hustle, Joy, Ted 2, The Golden Boys, The Forger and many more. But now, the ever-talented, multi-faceted businesswoman's latest venture into the realm of storytelling is another gift of genius that she is sharing with the world. In addition to her remarkable accomplishments in Hollywood, Christy Cashman also happens to be the proud owner of the breathtaking Kilkea Castle estate in Kildare with her husband, Jay. This stunning hotel and golf resort, steeped in history and surrounded by breathtaking landscapes, reflects her impeccable taste and entrepreneurial spirit, making her achievements all the more inspiring.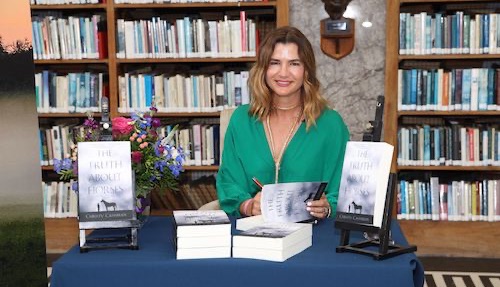 A work of fiction, The Truth About Horses is a heart-warming story about the fierce spirit of a young woman facing adversity and life's unexpected challenges, finding hope in the most unlikely of friends, and rediscovering one's dreams, weaving together a compelling narrative of friendships, determination, and the extraordinary bond between humans and their equine companions.
The Truth About Horses is destined to resonate with horse enthusiasts and fiction lovers alike, as it showcases the beauty of these majestic creatures while exploring the universal themes of determination and the pursuit of dreams. This debut novel is set to leave a lasting imprint on the literary world, having already received rave reviews from very recognisable household names, including Harry Connick Jr., Carly Simon, Jane Seymour, and multiple New York Times best-selling authors, and has been picked up to be transformed into a television series.
Preorder The Truth About Horses here.