Seán Óg's story: Nobody wants to spend Christmas in the hospital
Christmas should be celebrated in the comfort of your own home. You should be with your nearet and dearest during the most wonderful time of year, but some people aren't so lucky. One Dublin couple had to spend their son's first Christmas in hospital so they are urging the public to help raise vital funds for sick children by hosting a Christmas Jumper Day.
Sarah-Jane and Seán Preston's one-year-old son, Seán Óg, spent his first Christmas in Crumlin Hospital, but this December the family are looking forward to spending Christmas at home. Over 150,000 children go through the doors of CHI at Crumlin every year and one in 100 children in Ireland are born with a structural heart defect.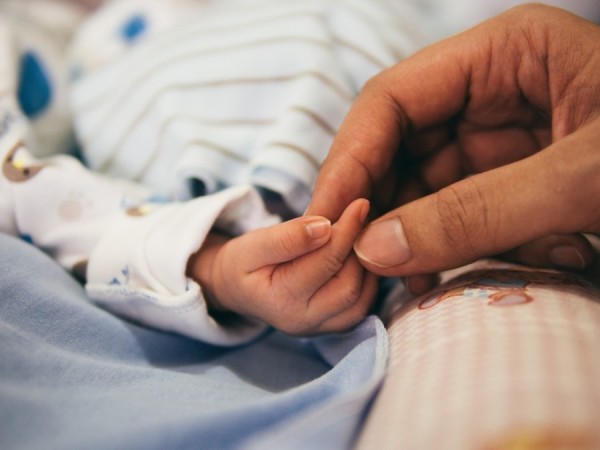 "We found out our little baby Seán Óg had a congenital heart defect at our 20 week scan." Sarah-Jane shared. "We were completely shocked as we had never heard of it before and we didn't know how serious it was. Three days later it was confirmed that our little baby had multiple defects, but we wouldn't know the full extent until he was born.
"We didn't know if he would survive the pregnancy let alone the birth so we tried to enjoy every second we had. He continued to grow and when he was born he was transferred to CHI at Crumlin straight away. During the night Seán Óg was struggling to breathe and had to be ventilated to keep him alive. I got out of hospital the next day and finally got to see my little boy properly for the first time."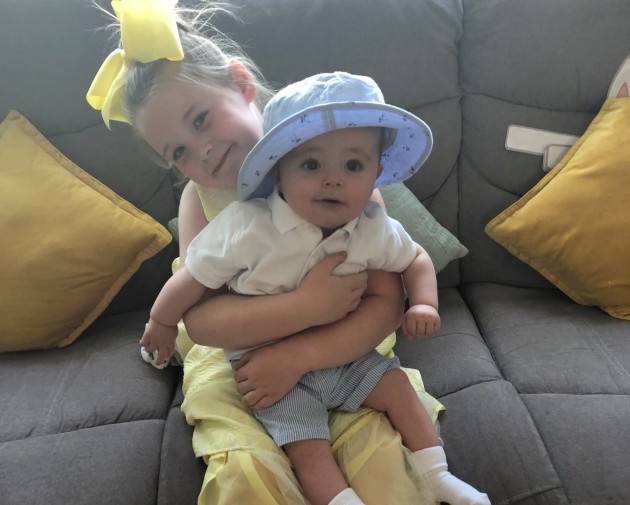 The team discovered that Seán Óg had eight heart defects in total, with three of them being rare. He had his first heart surgery at two days old and was christened in Intensive Care Unit (ICU) when he was a day old.
"The nurses caring for Seán Óg were absolutely amazing." Sarah-Jane said. "They treated him like he was their own and I trusted them 100% which made leaving him a little more bearable. Seán Óg responded really well to the surgery and he was allowed home at six days old. One of the nurses from ICU came up to the ward before he went to give him one last cuddle which was so touching."
Seán Óg wasn't due his next surgery until he was around eight months old, but at Christmas his little heart was failing so he needed his operation sooner. He had his open heart surgery at four months old and just four days before Christmas. He responded really well and got home within a week.
Sarah-Jane described how special the staff made her baby's first Christmas in Crumlin – "Santa visited him and left him presents, I was left a big hamper and there were presents waiting for his big sister when she came to visit. These are the special moments that stand out and they are facilitated by the incredible fundraisers who give their time and energy to making sure that they're doing all they can for sick children. Christmas dinner was also provided in the restaurant so we could have dinner as a family which was so important to us and something we are so grateful for.
"Every single staff member from household staff up to consultants made our stay as comfortable and special as it could be. The support we received went way beyond the operating theatre and we are so grateful for everything so far. Nobody wants to spend Christmas in hospital but it was such a festive atmosphere that it didn't feel like we were in hospital at times.
"It's not just the incredible heart centre that fundraising has supported, it's the little things too, like a present for our little girl who spent Christmas day in the hospital with her sick brother."
Seán Óg has a tough road ahead of him and needs another open heart surgery when he's around three, but he's doing really well – "He's such a happy little eight month old boy. We will be forever grateful to Crumlin hospital for saving our little boy especially, Mr. Jonathan McGuinness who is Seán Og's surgeon, and Orla Franklin, his cardiologist.
We will never ever be able to express our gratitude to CHI at Crumlin, the staff and the fundraisers who saved our baby, but we will continue to help out in any way we can."
Email Sinead Nolan at christmasjumperday@cmrf.org to learn more about Christmas Jumper Day and how to get your school or company involved