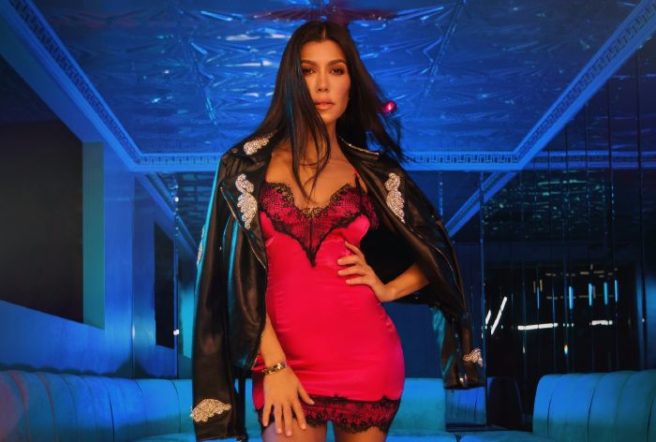 Here's a first look at Kourtney K's capsule PrettyLittleThing collection
Keeping up with the Kardashians' lives is pretty simple thanks to their TV shows, and getting a makeup look like one of the sisters is a cinch thanks to KKW Beauty and Kylie Cosmetics.
One area which always leaves us envious is the Kardashian-Jenner's wardrobes.
While the sisters have created clothing lines for Dash and Kendall & Kylie previously, the clothes have never been super accessible to young women like us.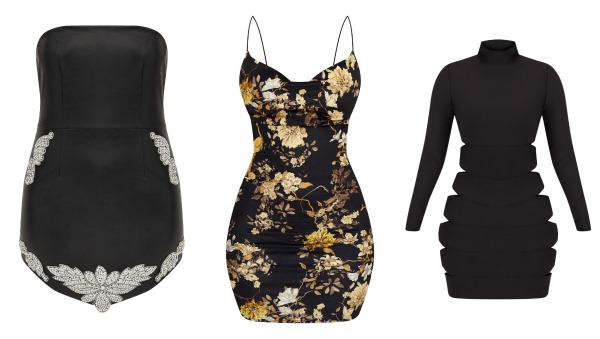 Embellished dress €62.00, Oriental print dress €32.00, Cut out turtleneck dress €62.00
Luckily, one of the hottest online fashion havens has collaborated with arguably the most sophisticated sister.
Our go-to place for finding that killer night out dress, PrettyLittleThing have teamed up with the one and only Kourt K to create a capsule collection that's perfect for party season.
PrettyLittleThing by Kourtney Kardashian is landing online today, and we got a sneak peek of all the eldest sis had to offer in the sartorial stakes.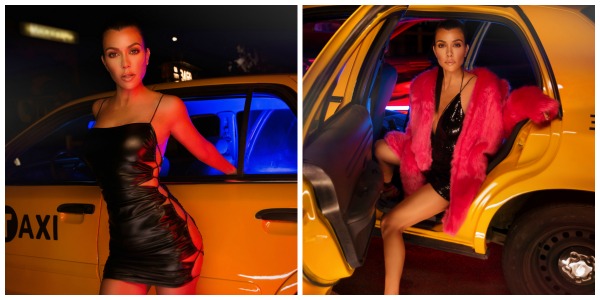 Cut out dress €38, Sequin dress €48, Pink fur coat €85.00
Stuffed to bursting with maximalist embellishments, jewel-toned furs and saucy sequin slips, the collection is perfectly primed to fit into your party season wardrobe.
Each piece is individually designed by Kourtney herself, and clearly the reality TV queen did not hold back when it came to channelling her personal touch into the collab.

Biker jacket €85.00, Burgundy fur coat €85.00, Longline blazer €62.00
It's clear from the shapely silhouettes and racy cut-outs that Kourtney took inspiration from all of her sisters' statement styles.
Low cut bodycons that Kim would wear every day of the week, oriental prints that Kylie has donned over on Snapchat, flared trousers Kendall would fight you for and an embellished blazer Kris Jenner would proudly hang in her Birkin room.
All of the Kardashians are known for draping decadent furs over their shoulders in KUWTK, and the trophy pieces from the triumphant collab have to be the electric lime and zingy pink furs as seen on Kourtney in the campaign.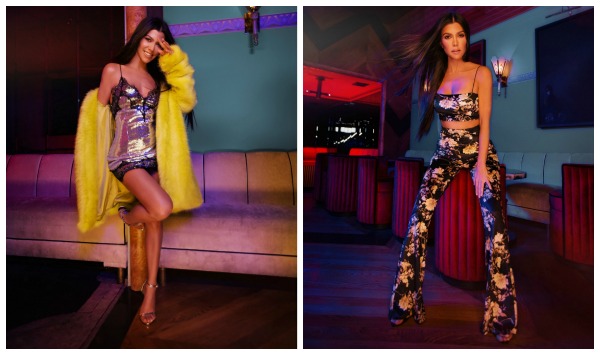 Yellow fur coat €85.00, Silver sequin slip dress €48.00, Oriental print crop top €10.00 and trousers €32.00
As well as coats to brighten up any winter morning, the collaboration hosts a carousel of tight, short dresses that will turn heads on any dancefloor.
From submerged in sequins to laced up at the sides, the party dresses will be on rotation for the entire Christmas season.

Sheer dress €48.00, Crop top €18.00, Red mini dress €48.00
The collection draws reference from some of Kourtney's favourite eras.
'My inspiration behind the collection was studio 54, 70s Cher vibes, we wanted to do bright colours like, add a little life to it with sequins and faux fur and it's turned out really amazing.'
'It's been amazing working with PrettyLittleThing because it's fun accessible fast fashion,' she said.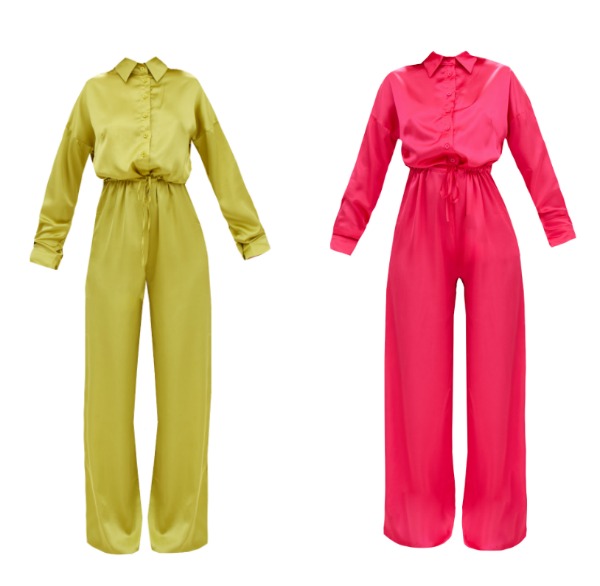 Jumpsuits €48.00 each
Another stand out piece from the collection is the buttoned-up jumpsuit, which comes in the same statement shades as the trophy furs.
The collection is affordable for all budgets, starting from as little as €10.00.
The line is available online today. See you in the virtual queue, sequin bodycon in basket.