Heading to a festival? The NSAI has issued this warning about tents
The National Safety Authority of Ireland has issued some guidelines on how to enjoy your summer safely.
One particular area they focused on was festival safety.
The Authority is urging revellers to check the quality of their tents ahead of camping festivals to ensure that it is weather safe and flame retardant.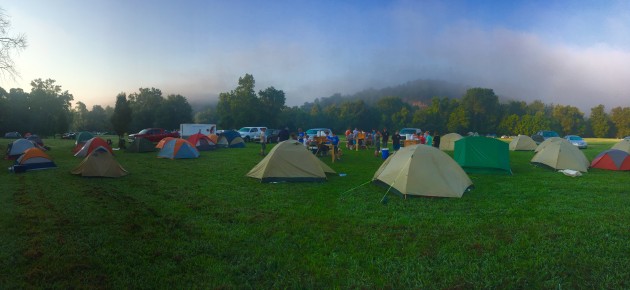 'As people are making plans for this summer to attend parties, festivals and events it is important to be aware of the standards of the products you are buying for yourself and your family, to ensure a safe and enjoyable summer,' reads a statement on the NSAI tips site.
'If you are one of the thousands of music lovers getting ready to go to one or more of this years' summer festivals, look out for the CE marking and standards on tents and camping equipment before you purchase.'
'I.S. EN 15619 and IS EN 13782 are both tent safety standards that will ensure the design, structure and fabric used in your tent is reliable, secure and flame retardant to avoid a dangerous situation.'
A good thing to make a note of this festival season.