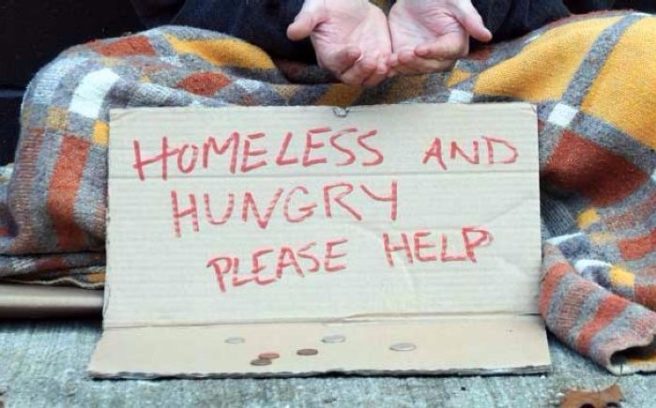 New homelessness video shows the realities of getting a hostel bed
The Apollo House initiative brought major attention to the homelessness crisis in Dublin, and the Home Sweet Home organisation is continuing to shed light on the issue.
The latest video shared on the Home Sweet Home Facebook page showcases the realities of the services that are in place for homeless people in the capital.
Homeless people in Dublin City are required to ring a free phone number to access a hostel for the night, and the video shows the process.
They are allocated a bed for the night, then have to leave the next morning.
Some homeless individuals interviewed in the short documentary have been waiting for a bed for 11 months.
If you know the location of a rough sleeper then get in touch with us today on 0858389281 we will dispatch outreach teams. #ICHH #HOMEELESS pic.twitter.com/Jntx0VPCcL

— InnerCityHelpingHome (@ICHHDUBLIN) January 25, 2017
Former Apollo House volunteers and filmographers Aura McMenamin, Conor Maguire and Sean Fitzgerald put the documentary together, hoping to spread awareness about the "dysfunctional" services.
"The Home Sweet Home media are trying to keep the momentum of Apollo House going," said documentary interviewer Aura McMenamin.
"Simon Coveney and the HSH negotiators laid out seven points during the negotiations to leave Apollo House," continued Aura. "One of them was to ensure minimum standards in homeless hostels. Our video aims to show the poor conditions of Dublin's hostels."
"People recovering from addiction are put into wet hostels with active drugs users. People report violence and theft. On top of this, beds are allocated on a nightly basis and people must vacate the hostel in the morning without a place to stay during the day. Although HSH can't speak for all hostels, this is a recurring problem and prevents homeless people from having a basic quality of life."
Yesterday's 'anti-eviction' bill was defeated in the Dáil by 1 vote. How did your local TD vote? If it was 'No' or 'abstain' ask them why

— Dublin Tenants (@DublinTenants) January 20, 2017
"However, what was most interesting to me when deciding on the concept of the video was the difficulty in getting a bed through the Dublin City Council free phone. I had heard stories of apathy or even derision from phone line operators and the despair of being put in a calling queue for hours on end."
"People we interviewed complained about the way they are spoken to by one operator in particular. One woman was told that she couldn't have another sleeping bag (given to people in lieu of a bed) because she had gotten the last one wet after sleeping in the rain," she continued.
25/01/17 06.50 Dublin, Ireland. Clearly something is rotten in this corrupt little country, emergency beds for all ?? #homesweethome pic.twitter.com/xYEZ1Bgw9O

— polly molotov (@NursepollyRgn) January 25, 2017
"There is a shortage of beds and a shortage of suitable hostels for people's various needs."
"We hope it makes an impact on people's perception of the homeless. Any notion that homeless people get an easy ride or are happily living off the welfare system is ridiculous."
The video has now been viewed thousands of times and shared across various social media platforms.