Happy Valley star teases 'extraordinary' final episode of hit series
Fans of Happy Valley, listen up!
One of the stars of the hit BBC drama has teased that audiences are in for an "extraordinary" finale, as the third and final season draws to a close.
The last ever episode of Happy Valley is due to air this Sunday, February 5. Actor Con O'Neill appeared on daytime show This Morning earlier today and revealed that fans are in for a treat with the finale of Sally Wainwright's gripping series.
Happy Valley follows Sarah Lancashire's character Sergeant Catherine Cawood, who is just days away from retiring from Yorkshire Police. However, Catherine has plenty of personal drama to derail her from a peaceful life, as her grandson Ryan has been developing a secret relationship with his father – notorious murderer and criminal Tommy Lee Royce (played by James Norton).
Con, who plays Clare Cawood's partner Neil, was quizzed by presenters Phillip Schofield and Holly Willoughby for details about the final installment.
"When I read the script for the last episode, it blew my mind," the 56-year-old actor shared.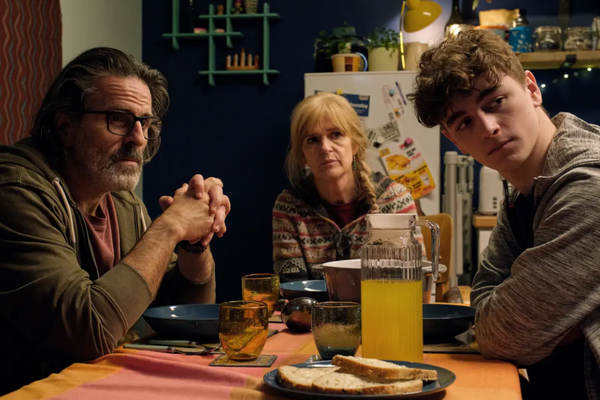 "Sally has written an extraordinary ending to the show," he praised.
Satisfied with Con's reply and not wanting to be spoiled too much, Holly exclaimed: "That is all I need. That is all I need!".
The actor's details come after the finale's director Fergus O'Brien has confirmed that it will be a "satisfying" ending for fans.
Speaking to Shrine Podcasts earlier this week, the Happy Valley director hints that the finale "picks you up, and just flings you around and slaps you against the wall and slaps you in the face and wallops you across the room."
"It really takes you on a ride," he bemused. "The ending is really satisfying. It's dramatic, but in a really interesting and clever way."
"I think people will go away feeling sad that it's over, but I think they'll be satisfied," he promised.
We sure hope so! Viewers can catch the epic finale of Happy Valley when it airs this Sunday, February 5, on BBC One at 9pm.