Princess Diaries is 18 this year – 8 life lessons we learned from Mia
Princess Diaries, the movie we all watched at every childhood sleep-over is turning 18 this year (SHUT UP).
That's almost two decades since we first fell in love with Anne Hathaway's frizzy-haired Mia Thermopolis, the awkward teenager who was all of us, minus the princess thing, of course.
We are taking a little trip down memory lane, and remembering the 8 things we learned from Mia and the gang!
1. We can learn from our elders
Mia learns proper etiquette and manners from her gorgeous gran. We could all learn a thing or two from the older people in our lives.
2. Putting on tights is HARD
There is no elegant way to pop on a pair of tights. Fact.
3. The brows make the face
We have said it before, and we'll say it again… eyebrows are the key to success. Keep' em trimmed ladies.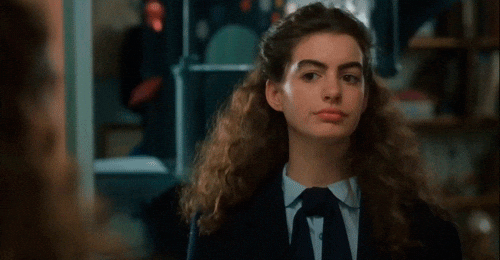 4. Punctuality is irrelevant
Queen Clarice delivers the forever-quotable line, "A queen is never late. Everyone else is simply early." We're all late sometimes, but as total KWEENS, we now know that it's okay!
5. Don't let others kill your vibe
Joe is hands-down the best bodyguard ever. Not only does he protect Mia, but he's also a solid lad for a pep talk. Don't let your haterz win.
6. Stand up straight
Always hold yourself with pride. Stand tall, shoulders back, and WERK it girl.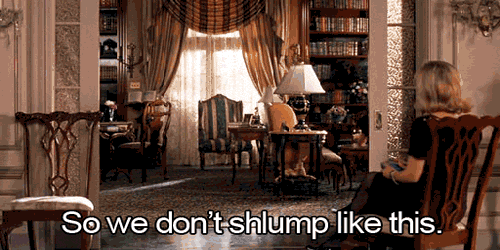 7. Treat yourself
Nothing is better than a day of pampering. It is amazing how a facial and a hair cut can make you feel like a new woman!
8. Don't judge a book by its cover
Remember ladies, looks can be deceiving, and everyone deserves a chance. Don't overlook people because they aren't the shiniest or most glamorous.