Guy in a hoodie asks Demi to sign a nude pic; she acts as we ALL would
She's known as the star who ALWAYS has time for her fans – but it seems that even Demi Lovato draws a line when it comes to their demands.
Indeed, while leaving the Saturday Night Live studio in New York – where she'd appeared as the high-profile musical guest – she was approached by a bearded man wearing a black hoodie.
With an admittedly pretty sheepish look at his face, he evidently wanted the 23-year-old to sign a snap… though the picture in question was the now-famous nude that shows the stunning singer perched on the edge of a bath.
Yet despite diligently making his way to Demi's waiting car – and being RIGHT in her eyeline – the singer politely declined his request.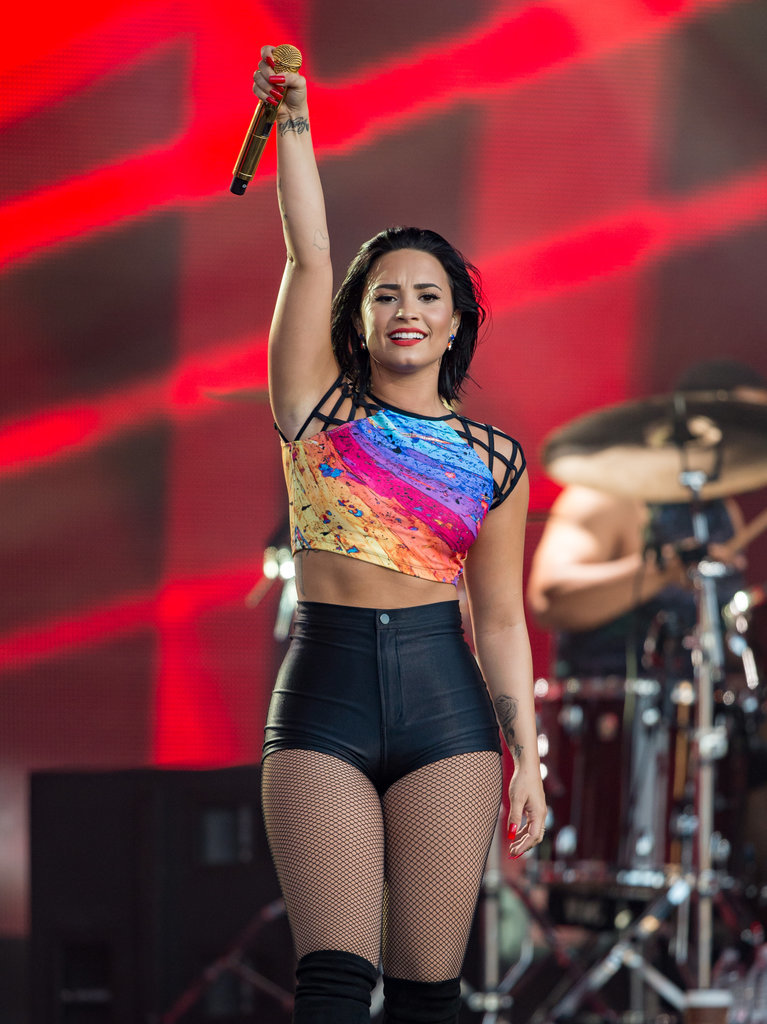 Instead, Ms Lovato simply seemed to laugh… as well as totally brush him off without a second thought.
We can't say we blame her either! Thankfully, she was also protected from any further unwanted attention by a burly bodyguard.
Demi only just released her brand new album, Confident – which contains the hit, Cool For The Summer.
Earlier this month, she said she was inspired to bare all for the current edition of Vanity Fair in the name of body-positivity.
The "spontaneous, nude, make-up free" shoot was captured famed photographer Patrick Ecclestine.
Demi has been particularly open about her previous struggles with depression, eating disorders and addiction.
She explained to the magazine that she would never have imagined getting to a point where she felt comfortable enough to do a nude shoot.
"It's empowering," she explained. "And it shows other women that you can get to a place where you can overcome the obstacles of body-image issues, and you can feel comfortable and confident in your skin."