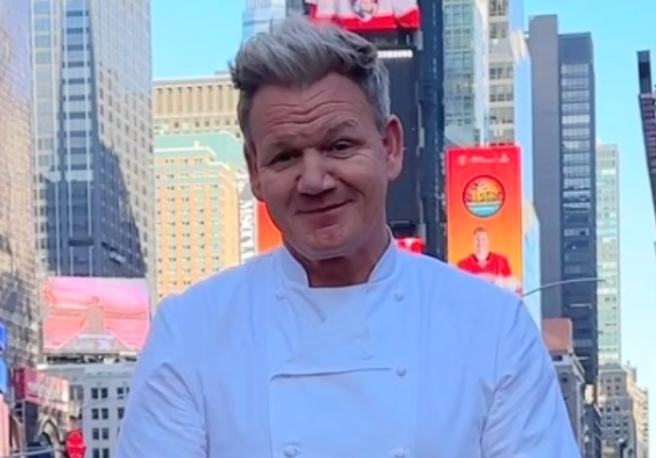 Gordon Ramsay shares fatherhood update after latest arrival
Gordon Ramsay has shared a fatherhood update after welcoming another bundle of joy into his family.
Gordon and his wife Tana welcomed a beautiful baby boy named Jesse James into the world earlier this month.
Now that they've settled into life with their new addition, Gordon has shared an insight into how his Jesse James is doing.
While chatting to Entertainment Tonight, the chef revealed he and his family feel, "Extraordinary, really Extraordinary, and also just blessed. We're really blessed".
The 57-year-old then joked about having to wear a disguise when dropping his son off at school as he'll be the oldest dad there.
Gordon admitted, "I'm not too sure about being the oldest dad at the drop-off at school, but I will keep my cap and glasses on".
When announcing the birth of his and Tana's son, Ramsay shared adorable photos of the proud parents at the hospital with their little one to his 15.8M Instagram followers.
He captioned the sweet post, "What an amazing birthday present please welcome Jesse James Ramsay, 7lbs 10oz whopper!!".
"One more bundle of love to the Ramsay brigade!! 3 boys, 3 girls…. Done", he added with heart emojis.
Tana showcased the same cute pictures to her own Instagram and opened up about how the past nine months of pregnancy has been for her.
The 49-year-old penned, "It's been a nerve wracking 9 months but we've made it and we have been blessed with this little bundle".
"Ramsay family definitely complete. Jesse James Ramsay we love you so much".
The pair are already parents to 25-year-old Megan, 23-year-old twins Holly and Jack, 22-year-old Tilly and four-year-old Oscar. The couple also suffered a tragic baby loss when their son Rocky was born at 20 weeks in 2016 but sadly passed away.