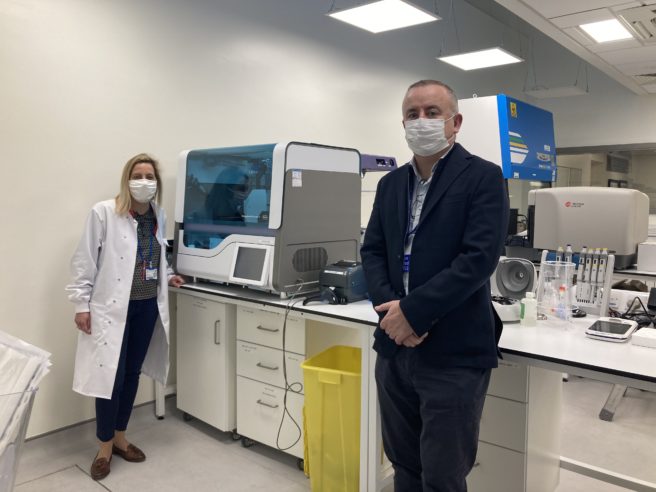 Good news: Funding support for two new research projects into Multiple Myeloma announced
March is Multiple Myeloma Month, a currently incurable blood cancer. And by happy coincidence, this month was also when Breakthrough Cancer Research announced funding support for two new research projects into Multiple Myeloma!
Headed up by UCD Professor Peter O'Gorman and cancer researcher and NUIG graduate Lyndsey Flanagan, their research will look into drug resistance against the second most common blood cancer, with approximately 103,000 newly diagnosed cases per year worldwide.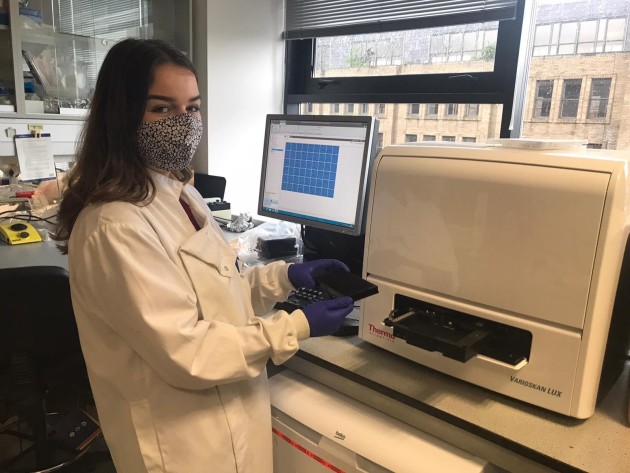 O'Gorman is a Consultant Haematologist at the Mater Misericordiae University Hospital, has been awarded a HRB-HRCI joint Funding Scheme Grant with Breakthrough Cancer Research as the charity partner, for research focusing on Multiple Myeloma (MM). His research will help us understand why drug resistance to therapy develops. Meanwhile, Flanagan was awarded the Breakthrough Cancer Research Scholarship 2020. Lyndsey will also work on Multiple Myeloma research with Professor Siobhan Glavey and Dr Tríona Ní Chonghaile in the Royal College of Surgeons in Ireland.
CEO of Breakthrough Cancer Research, Orla Dolan's own father passed away from Multiple Myeloma. He was the founder of Cork Cancer Research Centre and so the announcement of these new research projects means a lot to Orla and her brother Eoghan O'Sullivan who also works at Breakthrough.
"Supporting and promoting research into this cancer is vital. It is incurable…and I would be excited to see targeted therapy in the future, and a less invasive way of changing this illness," says multiple myeloma patient Susan Brennan.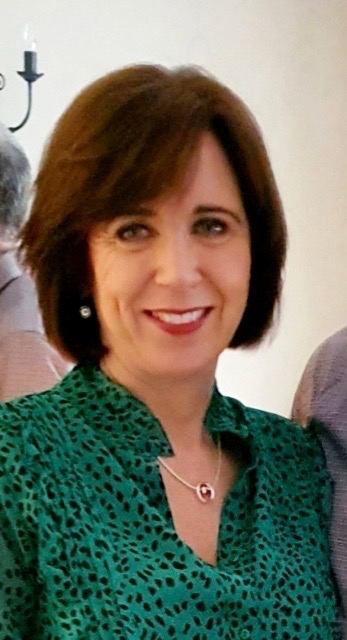 This incurable cancer originates in plasma cells, a type of white blood cell that makes antibodies. These cells grow uncontrollably in the bone marrow, leading to a variety of symptoms including tiredness, bone pain and increased infections.
Treatment of Multiple Myeloma has substantially changed over the past decade with the introduction of several classes of effective drugs that have greatly improved response rates. However, drug resistance to therapy, at diagnosis or during a patient's treatment, remains a major problem and ultimately leads to death. Identifying the mechanisms of drug resistance will allow the development of new therapies that can overcome this problem.
Breakthrough's newly funded researchers are trying to find ways to make immunotherapies more effective, unlocking the secrets of drug resistance for multiple myeloma patients.
Commenting on the launch of new research projects, Orla Dolan, CEO of Breakthrough Cancer Research, said, "We are thrilled to help fund these two exciting new projects that have the potential to impact many lives in the future. My own father, Professor Gerry O'Sullivan, who was the founder of Cork Cancer Research Centre, died from this disease because the treatments he was on stopped working before he could have a stem cell transplant. He would be so proud to think that we are supporting work trying to overcome this drug resistance. We hope to change how many can survive after this diagnosis – that is the power of research. It is the only thing that will create new and more effective treatments for currently incurable diseases like Multiple Myeloma, and give back birthdays, weddings and futures."
Professor O'Gorman's research aims to discover unique protein signatures of Multiple Myeloma cells and their microenvironment (i.e. bone marrow stromal cells) that will help scientists understand why such resistance to therapy develops. The identification of these protein signatures will aid the development of potential biomarkers to improve diagnosis and therapy.
Lyndsey Flanagan's research uses profiling technology to identify multiple myeloma cells that are reliant on proteins which make them resistant to existing drugs. She hopes the profiling process and targeted treatment using a new combination of drugs will work to ensure a longer treatment response in MM patients.
Multiple Myeloma patient, Susan Brennan, aged 54, has benefited from research into this incurable cancer. She was leading what she describes as a "normal life" until 2014 when she developed extreme tiredness prior to her MM diagnosis. She has since undergone a lifesaving stem cell transplant, been put on a bone strengthener and is on ongoing in-hospital maintenance therapy called IVIG.
Tommy Clince, aged 58, from Ratoath, Co. Meath, was diagnosed with Multiple Myeloma in 2012. He underwent kidney dialysis, chemotherapy, radiotherapy and had a lifesaving stem cell transplant but is now able to lead a full life with ongoing treatment.
Commenting on his experience, he said: "Even though hearing that I had Multiple Myeloma was the biggest shock, I am so thankful for all the amazing research that has been done and is still going on. It means that I can live a very full and happy life."