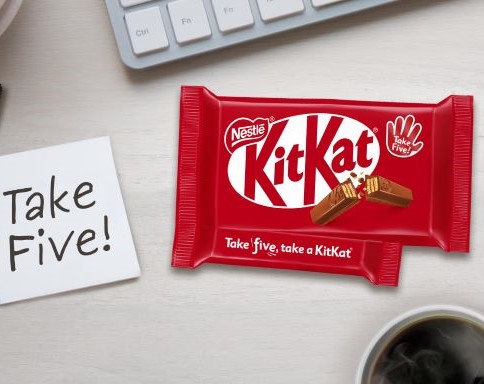 Take five! KitKat reveals new look for its iconic bar
It's the snack that's famous for its fingers – and as Irish KitKat fans would agree, those crispy wafer bars are hard to top. Until now.
Today, KitKat unveils its latest innovation – the five-finger bar. You heard us right, the classic 4-finger bar has been given a thumbs-up, literally, with the addition of a KitKat thumb!
To honour the momentous occasion and show commitment to the new handy shape, the brand is changing its iconic tagline. 'Have a Break, have a KitKat®' is to be replaced with 'Take five! Take a KitKat®', signalling the dawn of a new, thumb-filled era.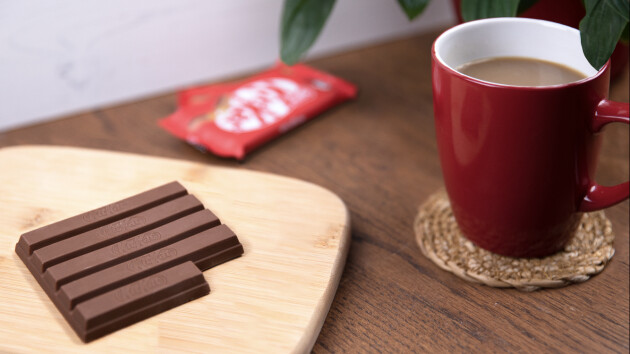 Maria McKenna, Confectionery Marketing Manager at Nestlé Ireland, said: "This twist on our classic KitKat has been years in the making, so we are thrilled to finally reveal our prized five-fingered KitKat®. As Irish fans of the brand know, our bar comes in 2 and 4-finger varieties, so we thought, why not make a full fist of it? We like to call this fifth finger in our KitKat®, 'The Thumb', and we must hand it to ourselves, we think we've scored a winner here. I'd like to give a big high five to the development team behind this revolutionary idea and would encourage everyone to take five out of their day to try the new bar."
The new five finger bar is due to hit shelves in Ireland later this month. Initial taste testing confirmed that the bar tastes the same as the 4-finger one, with the main difference being that it takes people slightly longer to eat, helping them to take five out of their day.
Taking regular breaks during the day can help to improve concentration, productivity, and over all well-being. As a rule of thumb, experts recommended taking a five-to-ten-minute break every hour.
Maria McKenna added: "With this exciting product launch, we're also thrilled to announce the arrival of our latest campaign – 'Take Five!' which will not only highlight the bar's new look, but the importance of having a break throughout the day, even if it's just five minutes!"