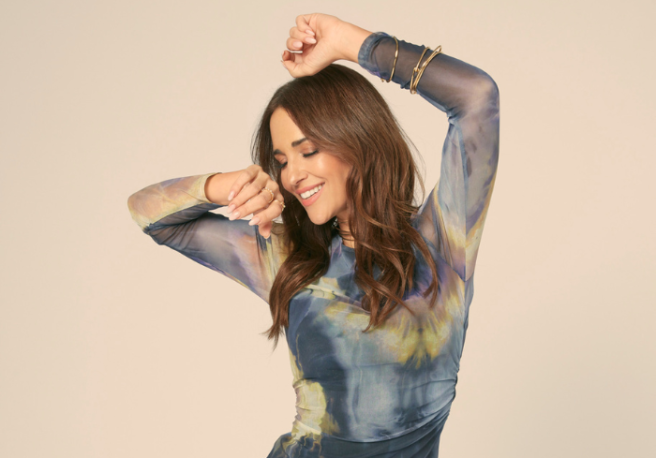 Get ready for spring with this gorgeous new Penney's range
Springtime is finally here, and we're in the mood to celebrate it!
Now that the weather is slowly beginning to improve, we're feeling the need to pack away our winter outfits once more, and to treat ourselves to some fresh spring clothing.
Luckily, Penney's has got our needs covered this year! The retailer has just announced that the legendary Paula Echevarría will be launching another stunning fashion collection this season.
The Spanish actress, model and content creator definitely knows a thing or two about style, and we couldn't love her fashion sense more.
This year, Paula has aimed to go with a "comfy, fresh and classy" theme for her new collection, which is precisely what we need after the winter we've all had.
The style icon is championing casual tailoring, linen basics, and crochet fabrics this springtime, which will keep us looking cool, casual and sleek throughout our working days. Personally, we're in love with this black-and-white crocheted top – it gives a bit of glamour and chic, without sacrificing your comfort:
Then, once nighttime falls, Paula has all the essentials we need for a great night out! The collection offers everything from hero diamante tops and prominent occasion dresses, to statement platform heels and jewellery made from recycled metals.
If we were to go for a night out on the town, we'd absolutely choose this outfit – the black diamond top is a stunning statement piece, the white trousers are an instant classic, and we can only imagine how much Paula's diamond hoops would light up the dancefloor:
When it comes to keeping our wardrobes updated nowadays, Paula and the team at Penney's know that savings are essential. That is why the collection's prices range from €4.50 to €32. You will definitely be able to pick up a bargain or two!
So, what are you waiting for? Grab the ladies in your life and prepare for an extravagant shopping trip, as Paula Echevarría's range will be hitting Penney's stores at the end of this month. We can't wait!